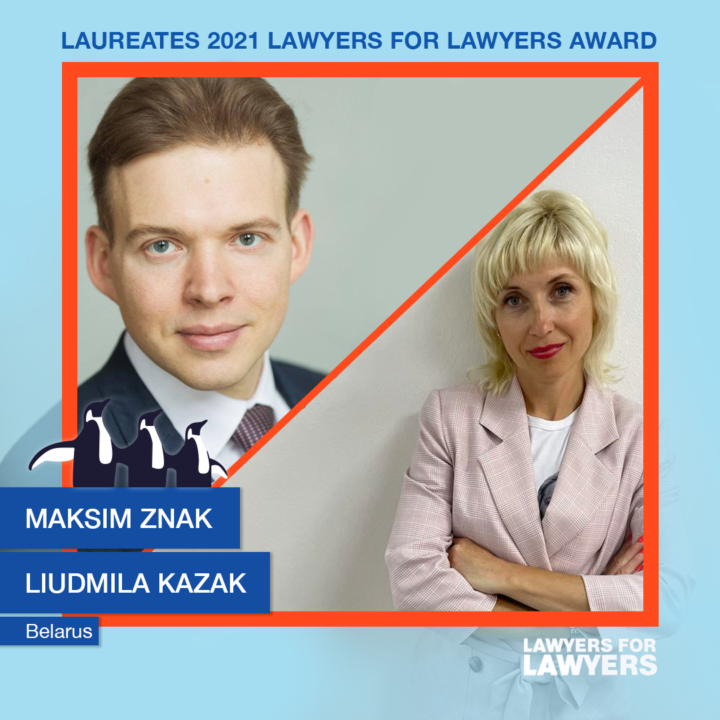 8 november 2021
Uitnodiging: seminar en uitreiking Lawyers for Lawyers Award
Het thema van het seminar wordt ingeleid door Ybo Buruma (raadsheer Hoge Raad). Gedurende het eerste deel van het seminar zullen advocaten uit Belarus, Polen en het Verenigd Koninkrijk uit eigen ervaring spreken over de eerste tekenen van toenemende druk op advocaten, reflecteren op de gevolgen daarvan voor het goed functioneren van de rechtsstaat, en delen hoe advocaten in deze context kunnen worden gesteund.
Gedurende de tweede paneldiscussie zullen wij met vertegenwoordigers van verschillende disciplines, o.a. de advocatuur en journalistiek stilstaan bij de situatie in Nederland en ingaan op de vraag hoe kan worden geanticipeerd of gereageerd op  (eerste) tekenen van toenemende druk op advocaten maar ook andere beroepsgroepen die van invloed zijn op de rechtsstaat, en wat wij kunnen leren van ontwikkelingen in andere Europese landen die in het eerste panel worden besproken.
Sprekers zijn onder andere Baroness Helena Kennedy QC (Directeur International Bar Association's Human Rights Institute, IBAHRI), Illia Salei (advocaat uit Belarus), Mikołaj Pietrzak (deken van de Orde van Advocaten Warschau), Sue Willman (advocaat en voorzitter Mensenrechtencomité Law Society of England and Wales), Igna Oomen (advocaat uit Nederland) en Peter ter Velde (Veiligheidscoördinator NOS en projectleider PersVeilig).
Na de speech van de Nederlandse mensenrechtenambassadeur Bahia Tahzib-Lie, zal de Lawyers for Lawyers Award 2021 worden uitgereikt aan laureaten Maksim Znak en Liudmila Kazak uit Belarus.
Het evenement zal worden georganiseerd in lijn met de coronarichtlijnen die sinds zaterdag 13 november gelden:
Toegang tot de Rode Hoed is enkel mogelijk met een coronatoegangsbewijs en een geldig identiteitsbewijs.
Als extra voorzorgsmaatregel wordt er ruimte gecreëerd tussen de stoelen
Om het aantal contactmomenten te verminderen kan de eerdere aangekondigde (netwerk)borrel geen doorgang vinden. Er zijn echter wel voldoende mogelijkheden om drankjes te nuttigen gedurende het evenement.
Overige opmerkingen:
Het seminar zal in het Engels worden gehouden en wordt gelivestreamd. Livestream is beschikbaar via de volgende link: https://vimeo.com/event/1397870
Voor het fysiek bijwonen van het seminar krijgt u één PO-punt.