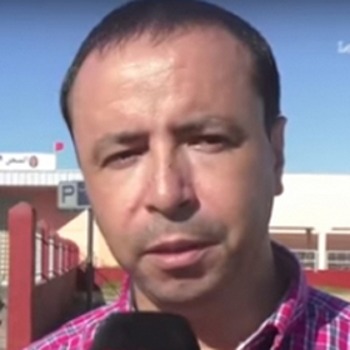 30 maart 2018
Advocaat El Bouchtaoui veroordeeld
Lawyers for Lawyers en de Council of Bars and Law Societies of Europe (CCBE) hebben gezamenlijk een brief geschreven aan de premier van Marokko over de recente veroordeling van de Marokkaanse advocaat Abdessadeq El Bouchtaoui. Hij is op 8 februari veroordeeld tot 20 maanden gevangenisstraf door de rechtbank in Al Hoceima in eerste aanleg.
Zijn veroordeling is onder meer gebaseerd de volgende aanklachten: 'het beledigen van overheidsfunctionarissen', 'minachting van rechterlijke beslissingen' en 'mensen uitnodigen deel te nemen aan een verboden demonstratie'. Het lijkt erop dat de aanklachten tegen El Bouchtaoui verband houden met zijn vertegenwoordiging van de Al-Hoceima-activisten en zijn kritiek op Facebook met betrekking tot de Al-Hoceima-demonstraties. Volgens de ontvangen informatie gebruikte het openbaar ministerie tijdens het proces zijn online Facebook posts, die kritisch waren op de regering vanwege het hardhandige optreden van de politie bij de demonstraties.
De CCBE en Lawyers for Lawyers hebben reden om te geloven dat de veroordeling El Bouchtaoui verband houdt met zijn legitieme activiteiten als advocaat. Daarom roepen we de Marokkaanse autoriteiten op om de heer El Bouchatoui onmiddellijk vrij te laten. Daarnaast vragen de CCBE en Lawyers for Lawyers de premier om de nodige maatregelen te treffen om te garanderen dat advocaten in Marokko zowel fysiek als psychologisch beschermd worden, zodat ze hun professionele plichten zonder vergeldingen, belemmeringen en intimidatie kunnen uitvoeren.