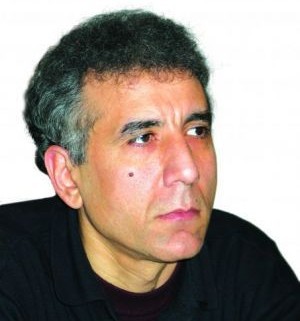 18 september 2014
Rechtbank besluit Intigam Aliev in voorlopige hechtenis te houden
Op 12 september 2014 heeft de rechtbank van het Nasimi district in Bakoe de petitie van Intigam Aliyev, met het verzoek om vrijgelaten te worden uit voorlopige hechtenis en in plaats daarvan onder huisarrest geplaatst te worden, verworpen. Aliyev zal in beroep gaan tegen deze uitspraak.
Op de ochtend van 8 augustus 2014, werd Intigam Aliyev opgeroepen voor verhoor in de Serious Crimes Investigation Department van het Parket-generaal in Bakoe. Bij aankomst werd hij beschuldigd van belastingontduiking (op grond van artikel 213.1 van het Wetboek van Strafrecht), illegale ondernemingen (artikel 192.2 .2) en misbruik van zijn officiële vermogen (artikel 308.2). Hij werd direct hierna in voorlopige hechtenis geplaatst. Ook werden zijn huis en kantoor doorzocht.
Intigam Aliyev is het hoofd van de Juridische Education Society, een mensenrechtenorganisatie die juridische ondersteuning biedt aan niet-gouvernementele organisaties en groepen met lage inkomens van de bevolking. Als mensenrechten advocaat heeft Intigam Aliyev meer dan 200 zaken aangediend bij het Europees Hof van de Rechten van de mens tegen Azerbeidzjan, inzake verkiezings fraude, misbruik van de vrijheid van meningsuiting en het recht op een eerlijk proces. Zijn arrestatie lijkt in verband te staan met het feit dat het EHRM is begonnen met het onderzoeken van de door hem ingediende zaken.
Lawyers for Lawyers heeft samen met de Law Society of England and Wales brieven gestuurd naar de autoriteiten van Azerbeidzjan om hen op te roepen tot het onmiddellijk en onvoorwaardelijk vrijlaten van Intigam Aliyev uit voorlopige hechtenis, en het laten vallen van de aanklachten tegen hem. Klik hier om de verzonden brieven te bekijken.
Meer nieuws uit Azerbaijan