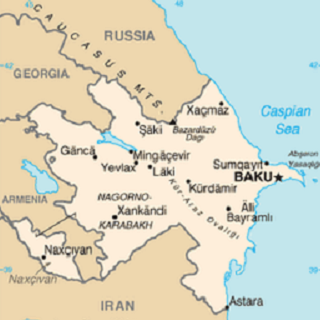 23 juni 2015
Situatie van advocaten blijft verslechteren
Het hardhandig optreden tegen het Azerbeidzjaanse maatschappelijk middenveld, NGO's, journalisten en advocaten is geëscaleerd in het afgelopen jaar, toen de startdatum van de Baku European Games dichterbij kwam. Mensenrechtenactivisten, journalisten en advocaten die de Azerbeidzjaanse regering durfden te bekritiseren werden het slachtoffer van intimidatie, willekeurige arrestaties en politiek gemotiveerde aanklachten.
Op 28 mei 2015, riepen een aantal leden van het Europees Parlement van alle fracties in een gezamenlijke verklaring op tot de onvoorwaardelijke vrijlating van de politieke gevangenen in Azerbeidzjan vóór de start van de eerste editie van de Europese Spelen. Zij benadrukten dat het label "Europees", betekenis moet hebben, in de zin dat de Europese Spelen alleen dan zouden moeten plaatsvinden, wanneer mensenrechten en fundamentele vrijheden worden gerespecteerd.
Op 3 juni 2015 hebben de commissaris voor de mensenrechten van de Raad van Europa, de OVSE-vertegenwoordiger voor vrijheid van de media en de VN Special Rapporteur on the situation of human rights defenders een gezamenlijke verklaring ondertekend waarin atleten worden opgeroepen om een ​​standpunt in te nemen over de mensenrechten kwesties in Azerbeidzjan.
Ondanks deze internationale oproepen om de onderdrukking te stoppen, blijft de situatie van mensenrechtenverdedigers, waaronder advocaten, verslechteren.
Lawyers for Lawyers is bezorgd over de situatie van advocaten in Azerbeidzjan. Advocaten die cliënten in politiek gevoelige zaken bijstaan zijn het slachtoffer van intimidatie, schrapping op oneigenlijke gronden of arrestaties op politiek gemotiveerde aanklachten, vermoedelijk om te voorkomen dat zij hun werk doen. In het bijzonder willen we de aandacht vestigen op de willekeurige arrestatie en veroordeling van advocaat Intigam Aliyev, de intimidatie en mogelijke schrapping van advocaat Khalid Bagirov en de intimidatie van Alaif Hasanov.
De intimidatie en vervolging van advocaten lijkt in strijd te zijn met de internationale normen, waaronder de 'Basic Principles on the Role of Lawyers' van de Verenigde Naties. Bovendien kan de intimidatie van advocaten een 'chilling effect' op de advocatuur hebben; advocaten kunnen terughoudend worden om cliënten in gevoelige zaken bij te staan.
Lawyers for Lawyers roept de Azerbeidzjaanse autoriteiten op om advocaat Intigam Aliyev onmiddellijk en onvoorwaardelijk vrij te laten, en de bedreigeningen en het (strafrechtelijk) vervolgen van advocaten voor het uitoefenen van hun professionele activiteiten en hun recht op vrijheid van meningsuiting te stoppen.
Meer nieuws uit Azerbaijan