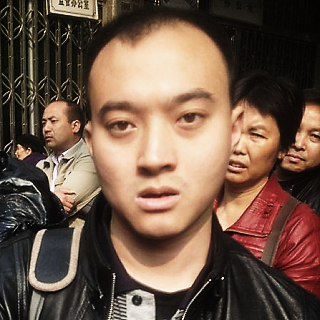 25 juni 2015
Detentie zes advocaten bevestigt dat klimaat van intimidatie en misbruik groeit
De recente detentie van zes advocaten in het gebied Qing'an in de Heilongjian provincie, China, is een zorgwekkend signaal dat het klimaat van intimidatie en misbruik van mensenrechtenverdedigers en mensenrechtenadvocaten in China nog steeds groeit. De detentie lijkt verband te houden met het werk dat deze advocaten doen in zaken waarin de mensenrechten of het onthullen van misstanden veroorzaakt door officiële instanties of ambtenaren centraal staan.
Frontline Defenders meldt dat advocaten You Feizhu en Ma Wei werden gearresteerd toen ze onlangs naar Qing'an reisden om een aantal illegaal gedetineerde burgers bij te staan. Op 28 mei ontving You Feizhu een bestuursrechtelijke straf van vijftien dagen detentie vanwege 'ruziemaken en het uitlokken van problemen'.
Op 1 juni reisden hun collega's Tang Tianhao (foto), Ma Lianshun, Ge Yongxi en Xu Zhong hen achterna om hen bij te staan. De politie weigerde informatie te geven over waar zij zich bevonden, waarna de advocaten hun collega's als vermist opgaven. Later die dag werden zij allen gearresteerd. Drie van hen ontvingen ook een bestuursrechtelijke straf van vijftien dagen detentie; advocaat Xu Zhong werd na 26 uur detentie in vrijheid gesteld. De vijf advocaten die toen nog vastzaten werden vrijgelaten vanaf 3 juni; Ge Yongxi was de laatste die vrij kwam op 6 juni.
In verband met deze gebeurtenissen werd een petitie, gesteund door 733 advocaten uit heel China, uitgevaardigd waarin het permanent comité van het Nationaal Volkscongres wordt opgeroepen om de omstandigheden van de detentie van de zes te onderzoeken. Daarnaast roept de petitie het comité op om de toename in misstanden waarmee advocaten in de uitoefening van hun werk worden geconfronteerd aan te pakken. Lawyers for Lawyers onderstreept deze oproep.