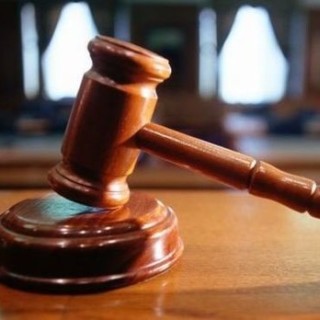 8 september 2018
Caravana Blog #5
Day 6 (Wednesday 5 September 2018): Carousel of emotions
This is not a Caravana. It's a carousel. Not to criticise the organization's chosen name, but we are emotionally spinning around, and not moving in a straight, determined direction. Which is exactly the power of this mission.
A court functionary in Cartagena, specialised in land retribution cases, who will remain anonymous for personal security reasons (so let's call her Sara), is preoccupied about the future of her department. Preoccupied due to the lack of available resources. Preccocupied about the safety of her colleagues and herself. About the fact that her work load increases every year, while governmental shortage measurements are endangering the existence of her department. Most of all, she is fighting for a future. And for the fate of thousands of land retribution victims, that are having major problems in finding peace and justice.
Imagine being thrown out of your house. Not because you behaved as a bad citizen. Because you committed a crime, or structurally failed to pay your mortgage or rent. No. Imagine being kicked off from your own property, because your land is strategically interesting for commercial purposes and drug-trafficking. The rich river flowing through your backyard that made your land feel like paradise, has all of the sudden converted into the source of a nightmare. Obviously you try to resist, but you are threatened by armed people, that shadow you everywhere and could show up on your doorstep any moment. Perhaps you look yourself in the mirror, and find the courage to stand up for your rights and decide to stay where you are and face your enemy. After a while the threats for some reason appear to decrease. You start believing that maybe you will be left alone, because you showed you are not afraid. But then, when you least expect it, new threats arise, but now addressed to your wife, your children, sister, brother or parents. Other people around town, that showed the same courage as you, get beaten up by the same armed group, and one day your neighbour, a good man with a pure heart and strong leader skills is found dead on his land. Slaughtered like a beast. As of that moment, it's not a question of fear. Fear doesn't cover what you feel. Your life as you knew it, is gone.
Colombian judges specialised in land retribution cases, suffer an enormous amount of pressure. Huge workloads, lack of (financial) resources, constant threats, well meant but ambitious case solving targets, and, most importantly, the pressure to acknowledge and recompense victims. The amount of cases resolved by these judges have raised substantially over the last years (although there is still a lot to improve), but with a new government in place, it is uncertain whether the land retribution victims will keep receiving the same amount of commitment and support from the judicial system.
At times the situation looks hopeless, like with the elderly brothers I wrote about yesterday. The Caravanistas have seen and felt it with their own eyes and soul in several regions of the country. Sara's facial expresses tell a lot. She is tired of running into walls that hit her back every time she faces them. But when asked whether she has lost her faith in the process of peace, after the signing of the peace accord in 2016, her eyes seem to sparkle. There is no option than to continue working for better circumstances. The road ahead may be rough, but I guess returning to the way it was, is like crashing your believes into a guardrail on purpose, after having refuelled your gasoline tank just a minute ago. Obviously Sara was right, but how much resilience can one have? At times it's emotional when you are confronted with the misery some people on this planet have to endure. For Colombia however, there are two things that remain: of course its natural beautiful, but above all, its incredibly courageous and spirited people.
Lawyers for Lawyers is an organisation that stands up for the rights of lawyers under threat. They deserve protection because if they cannot do their work freely and independently, this severely compromises the judicial system and access to justice for all. Like lawyers, also judges need to be able to their work independently to play their vital role in the judicial system and in many cases they are just as vulnerable as lawyers. That's why I need to mention this. Judges for Judges is sort of the judges equivalent of Lawyers for Lawyers, and some representatives of this organization have joined the Caravana in previous editions. They are not with us during this year's Caravana, but remain involved from a distance. This is also the message we tried to share with Sara. Help might seem far away, but is actually always there.
El Carusel continúa. The carousel continues. And it doesn't seem to have a break. At least I haven't found it yet. But to be honest, I don't even want it to stop. Not before our findings are published in our final report, and we can look each other in the eyes and can say that we did what we were sent out to do.