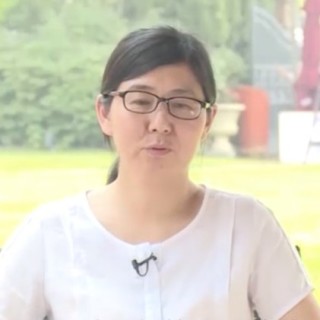 11 augustus 2016
Mensenrechtenadvocaat Wang Yu onverwachts op borgtocht vrijgelaten
Hoe hoog de borg is, is niet bekend gemaakt. Maar dat Wang Yu een hoge prijs heeft moeten betalen is zeker. Voorafgaand aan haar vrijlating werd op de meeste Chinese televisiezenders een als interview vermomde bekentenis van Wang Yu getoond. In het interview prees Wang Yu de Chinese overheid. 'Al mijn rechten worden vrij keurig beschermd. Ik heb een beschaafde juridische behandeling genoten', zei ze. Over de internationale onderscheidingen die zij toegekend heeft gekregen voor haar werk, zoals de prestigieuze Ludovic Trarieux Mensenrechtenprijs op 4 juni 2016, heeft Wang Yu in het interview gezegd 'ik erken de prijs niet, ik accepteer hem niet en ik zal ook niemand afvaardigen om hem in ontvangst te nemen'.
Mensenrechtenadvocaat Wang Yu was een van de eersten die is opgepakt tijdens de grootschalige staatscampagne tegen kritische advocaten en mensenrechtenactivisten (crackdown) van de Chinese autoriteiten.
Op 9 juli 2015 werd Wang Yu door de Chinese autoriteiten van haar bed gelicht en gearresteerd. Tegelijkertijd werden haar man Bao Longjun, een mensenrechtenactivist, en hun tienerzoon Bao Zbhuoxuon op het vliegveld aangehouden. Zij waren op weg naar Australië waar hun zoon naar school gaat Bao Longjun is eveneens gearresteerd. Hun tienerzoon is vrijgelaten, maar niet nadat zijn paspoort in beslag werd genomen.
Wang Yu is een prominente mensenrechtenadvocate die zich sinds 2011 inzet voor de rule of law en weiquan (mensenrechten) in China. Tot haar cliënten behoren onder andere de gerenommeerde Oeigoerse intellectueel Ilham Tothi, die een levenslange gevangenisstraf uitzit, de vrouwenrechtengroep 'Five Feminists', en leden van de Falun Gong beweging. De afgelopen jaren is Wang Yu een doorn in het oog van de Chinese autoriteiten geworden, vanwege haar activiteiten op sociale media,waarmee ze een wijdverspreid publiek weet te bereiken. Deze activiteiten worden gezien als de directe aanleiding voor haar arrestatie op 9 juli 2015.
Na de arrestatie van Wang Yu volgde massaal protest van collega-mensenrechtenadvocaten door het hele land. Openlijk ondersteunden zij een protestverklaring tegen het vasthouden van Wang Yu. De Chinese autoriteiten reageerden door harder dan ooit op te treden. In het afgelopen jaar zijn ruim 300 mensenrechtenadvocaten, medewerkers van advocatenkantoren en mensenrechtenactivisten onder huisarrest geplaatst of gearresteerd. Velen van hen bleken de protestverklaring te hebben getekend.
Waar en op welke wijze Wang Yu is vastgehouden blijft onbekend. In januari 2016 is Wang Yu formeel aangeklaagd voor subversie tegen de staat, een zwaar misdrijf waarop levenslang staat. Na ruim een jaar in voorarrest te hebben gezeten, is Wang Yu nu op 1 augustus 2016 door de Chinese autoriteiten op borgtocht vrijgelaten. In het interview op de staatstelevisie heeft ze laten weten gelukkig te zijn haar zoon weer te mogen zien.
Update 11 augustus 2016: Onduidelijkheid over 'vrijlating' Wang Yu en echtgenoot
Naast de vrijlating van Wang Yu hebben de Chinese autoriteiten gemeld dat op 5 augustus 2016 haar echtgenoot Bao Longjun ook op borgtocht zou zijn vrijgelaten. Maar tot op heden is onduidelijk waar Wang Yu en haar echtgenoot zijn. Familie en vrienden hebben het echtpaar niet gezien of gesproken. Ook de advocaat van Wang Yu, Wen Donghai, laat weten geen contact te hebben met zijn cliënte. Pas bij de uitzending van het interview van Wang Yu werd hem duidelijk dat Wang Yu vrijgelaten zou zijn, aldus Wen Donghai.