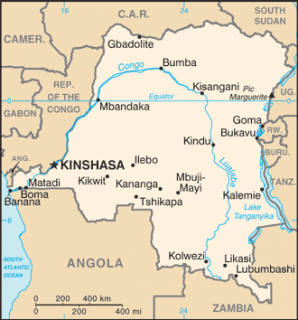 27 februari 2016
Advocaat Jean Kisumbule Muteba doodgeschoten
Lawyers for Lawyers is geschokt door het bericht dat advocaat Jean Kisumbule Muteba op zaterdag 20 februari is doodgeschoten voor zijn huis in Kinshasa in de Democratische Republiek Congo. Maitre Kisumbule Muteba was advocaat ingeschreven bij de Orde van Advocaten van Kinshasa/Gombe.
Het motief en de omstandigheden van deze misdaad zijn nog onbekend. Wij ondersteunen de oproep van de Deken en de Raad van Toezicht van de Orde van Advocaten van Kinshasa / Gombe aan de bevoegde autoriteiten om deze zaak diepgaand te onderzoeken en de daders van deze moord te vervolgen.
Lawyers for Lawyers maakt zich zorgen over de veiligheid van advocaten in de DRC. In juni 2015 was een groep Nederlandse advocaten in Kinshasa ter gelegenheid van de oprichting van 'Défense pour la Défense', een collectief van advocaten en mensenrechtenverdedigers dat de precaire veiligheidssituatie van hun doelgroep beoogt te verbeteren. Wij verzoeken de bevoegde autoriteiten om, conform de artikelen 16 en 17 van de UN Basic Principles on the Role of Lawyers, onze confrères te beschermen zodat zij in vrijheid en veiligheid hun beroep kunnen uitoefenen.
Meer nieuws uit Democratic Republic of Congo