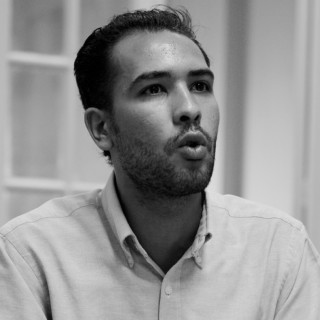 31 augustus 2016
Malek Adly weer vrij
Op zondag 28 augustus werd de Egyptische mensenrechtenadvocaat Malek Adly vrijgelaten uit de gevangenis in afwachting van verder onderzoek in zijn zaak. Dit was nadat het beroep van de officier van justitie werd verworpen en daarmee het gerechtelijk bevel tot de vrijlating van Malek Adly van 25 augustus werd gehandhaafd.
Malek Adly werkt voor het Egyptian Centre for Economic and Social Rights (ECESR) en is mede-oprichter van het Front of Defence for Egyptian Protesters (FDEP). Hij werd gearresteerd tijdens de protesten rondom het weggeven van de Rode Zee-eilanden in april van dit jaar. Adly beweerde te zijn geslagen en mishandeld tijdens zijn arrestatie, en zat sindsdien in eenzame opsluiting. Malek Adly is nog niet formeel aangeklaagd, maar de onderzoeken zijn gericht op meerdere ernstige beschuldigingen, waaronder het aanzetten tot protest, het verspreiden van vals nieuws en het smeden van een samenzwering om de regering  ten val te brengen.
Op 18 juli 2016, verzocht Adly's advocaat  de rechtbank om een ​​onderzoeksrechter te benoemen, omdat het openbaar ministerie het recht op een eerlijk proces geschonden zouden hebben. Adly's advocaat stelde onder andere dat zij geen officiele kopie van het dossier hadden ontvangen en dat de rechtbank had geweigerd om een ​​onderzoek te starten naar de vermeende marteling en mishandeling van Malek Adly.
Lawyers for Lawyers is blij met de vrijlating van Malek Adly, maar veroordeelt zijn arrestatie en mishandeling. Bovendien herhaalt L4L de eerdere oproep aan de Egyptische autoriteiten om alle aanklachten tegen hem onmiddellijk ta laten vallen, omdat deze verband lijken te houden met zijn professionele activiteiten als advocaat.