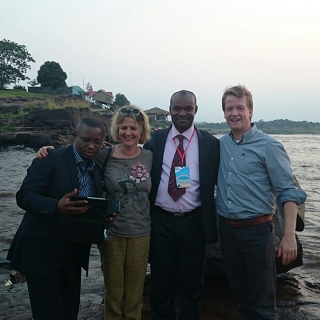 2 juni 2015
Kinshasa-blog Aan de Congo-rivier
Nienke van Renssen –
Vandaag hebben we de zon zien ondergaan boven de Congo-rivier, een geweldig uitzicht over een wilde bruine rivier, waarvan de andere oever bijna niet te zien was. Maître Joseph vertelde trots dat deze rivier helemaal vanuit Oost-Congo komt en ongeveer langs elke provincie uit dit immense land stroomt. Ongelooflijk hoe ver hier vandaan de rivier is ontstaan. Vanochtend is Frank aangekomen, vanuit Lubumbashi. Hij is de afgevaardigde van de provincie Katanga, op de grens met Zambia. Katanga ligt tweeduizend kilometer verderop en Frank heeft dat ook veel moeite moeten doen om hier aanwezig te zijn in Kinshasa. Het kost hem niet alleen veel tijd, maar ook geld. Het schijnt dat een binnenlandse vlucht zo het dubbele kan kosten van een retourtje Europa.
Wat ik vandaag begreep is dat het rechtssysteem in het oosten van Congo, of eigenlijk overal buiten de grote steden, slecht is georganiseerd. Vaak is er maar een rechter in een heel district, vaak zonder staf. Er is een gebrek aan kennis en er is nauwelijks infrastructuur. En als die ene rechter dan niet aanwezig is, dan is er helemaal geen mogelijkheid om een zaak voor te leggen aan een rechter. Laat staan dat er sprake is van 'snelrecht' waar nu in Nederland mee wordt geëxperimenteerd.
Om de advocaten in Congo bewuster te maken van mogelijkheden die er zijn om hun cliënten bij te staan, begonnen we vanmorgen met een presentatie over de internationale mensenrechten. Lizette Vosman lichtte de verschillende instrumenten uit het internationale recht toe, waaronder het Internationaal Verdrag voor Burgerlijke en Politieke Rechten (IVBPR) en het antifolterverdrag. Bovendien heeft ze het internationale strafrecht besproken. Bij de laatste Universal Periodic Review van DRC voor de Mensenrechtenraad werd de regering van de DRC aanbevolen om gemengde kamers (chambres mixtes) in te stellen, bestaande uit internationale en nationale experts voor de berechting van oorlogsmisdaden en misdaden tegen de menselijkheid die zich in het land hebben voorgedaan. Van een van de deelnemers begreep ik dat het instellen van gemengde kamers ook noodzakelijk is omdat veel misdaden vermoedelijk zijn gepleegd door het leger. De leden van het leger worden berecht door de militaire rechtbank en aan de onafhankelijkheid van deze rechtbank wordt sterk getwijfeld. De instelling van de gemengde kamers zou een oplossing kunnen bieden. Hoewel de aanbeveling is overgenomen door de regering, is het niet te verwachten dat binnenkort dergelijke kamers worden gevormd.
Vervolgens heeft Irma van den Berg de Basic principes on the Role of Lawyers van de Verenigde Naties, die dit jaar 25 jaar bestaan, toegelicht. Voor alle Congolese deelnemers hadden we een Franse versie meegenomen. Ze waren erg geïnteresseerd in de Basic Principles, juist omdat deze aanknopingspunten bieden om aanspraak te maken op de onafhankelijkheid van advocaten. Voor Lawyers for Lawyers zijn deze Basic Principles een belangrijk document. We hebben toegelicht dat hoewel het geen harde regels betreft maar 'soft law', dit een heel goed instrument is om bijvoorbeeld te gebruiken voor de lobby ten aanzien van de aanstaande wijziging van de Advocatenwet. Onze Congolese collega's zijn daarnaast van plan om het te gebruiken bij de opleiding van jonge advocaten.
Om deze wetswijziging toe te lichten waren vandaag ook twee dekens van de Orde aanwezig. Zij legden uit dat het wetsvoorstel aanhangig is (het betreft de Proposition de loi cadre sur le barreau van 5 november 2012), maar het is nog onduidelijk wanneer deze wordt behandeld door de Assemblee National. In een debat hebben we uitgebreid gepraat over de vervolging van advocaten vanwege de uitoefening van hun beroep en de rol van de deken. Belangrijk voor de Orde van Advocaten in Kinshasa is artikel 73 van het nieuwe wetsvoorstel. Daarin wordt bepaald dat advocaten alleen kunnen worden berecht op verzoek van de Procureur-Generaal, nadat de deken is geïnformeerd. Bovendien kunnen ze alleen worden berecht door het Cour d'Appel. Dit is een belangrijk verschil met de huidige situatie, omdat een advocaat die onwelgevallig spreekt op dit moment door elke kantonrechter kan worden berecht zoals iedere andere burger. Een van de dekens, batonnier Maître Kayudi wist de zaak goed te bepleiten en zei onder meer dat het de advocaat is die de woorden spreekt die men niet wil horen en dat wanneer advocaten het zwijgen wordt opgelegd dit het hart van ons beroep raakt.
Gelukkig wordt ons vooralsnog niet het zwijgen opgelegd, getuige dit blog, en getuige de vele praatjes van onze Congolese confrères en confrère Guillaume (voor ons: Willem Blaauw), vanavond in het restaurant achter een maaltijd van krokodil en antilope.
Nienke van Renssen is advocaat bij CMS Derks Star Busmann in Amsterdam en lid van de L4L-focusgroep Afrika.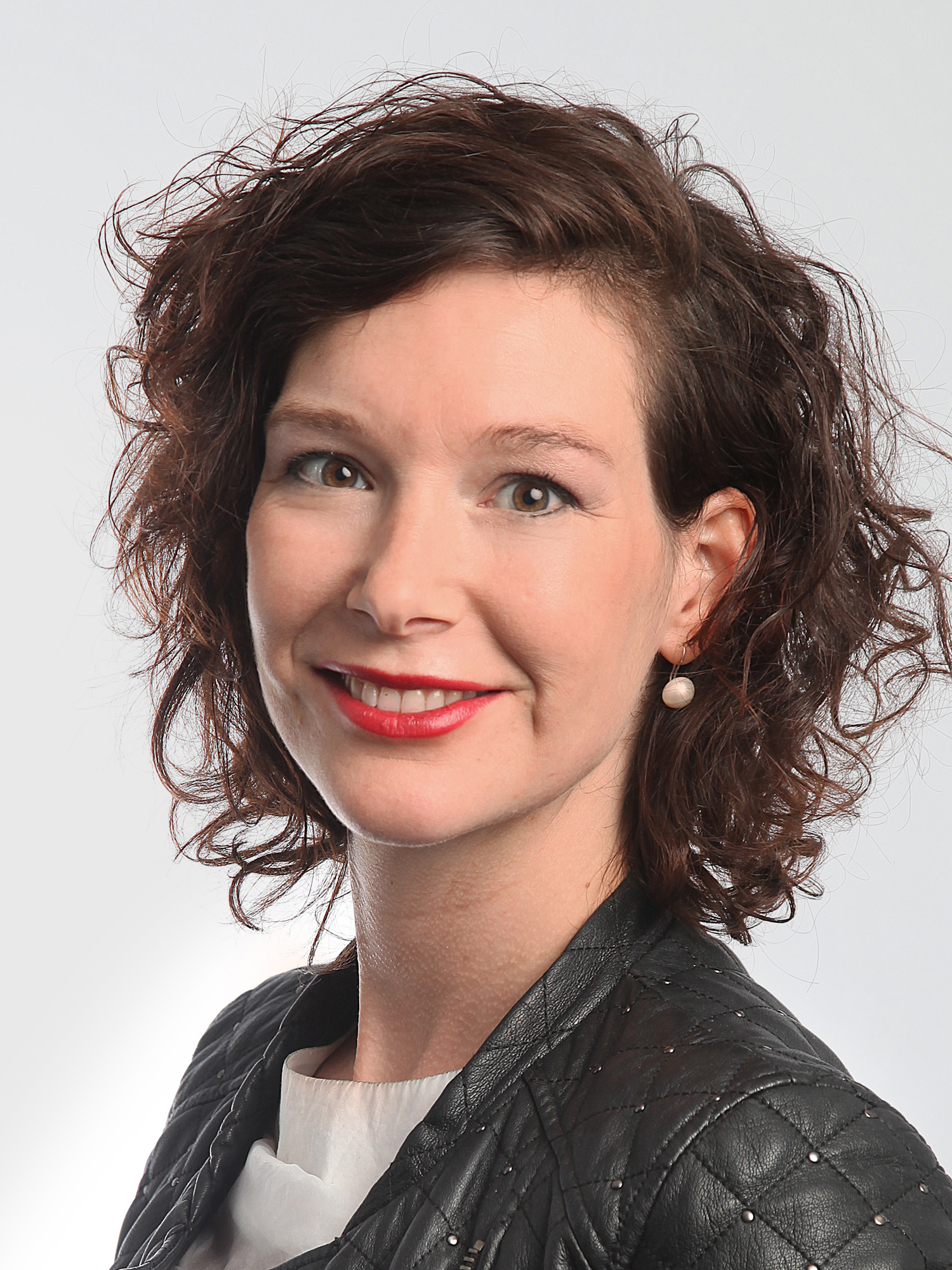 Meer nieuws uit Democratic Republic of Congo