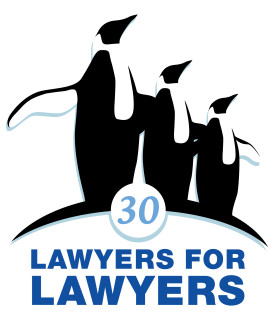 2 januari 2017
Nominatie L4L Award 2017 gestart
Tot 15 februari 2017 kunt u een advocaat, of een groep advocaten, nomineren voor de Lawyers for Lawyers Award 2017. Deze award wordt iedere twee jaar uitgereikt aan een advocaat die zich op uitzonderlijke wijze inzet voor de 'rule of law' en de rechten van de mens, die vanwege het werk als advocaat wordt bedreigd of gehinderd en die baat zou kunnen hebben bij de publiciteit en erkenning van de Lawyers for Lawyers Award. U kunt het nominatieformulier en het reglement hier vinden.
De Lawyers for Lawyers Award zal op 19 mei 2017 voor de vierde keer worden uitgereikt in Amsterdam. Een onafhankelijke jury, met mr. Heikelien Verrijn Stuart als voorzitter, zal uit de lijst van genomineerden bepalen aan welke advocaat de award zal worden uitgereikt.
De prijs bestaat uit een bijzonder aandenken en een gelddonatie van € 10.000,-.
Iedereen kan een nominatie indienen, maar een advocaat of een groep advocaten kan zichzelf niet nomineren. Advocaten over de hele wereld kunnen genomineerd worden. Nominaties kunnen worden ingediend tot 15 februari 2017.
Laat uw stem gelden en nomineer nu de advocaat die onze steun goed kan gebruiken! Alleen nominaties die worden gedaan met gebruikmaking van het nominatieformulier op onze website zullen in behandeling worden genomen. Meer informatie vindt u hier.