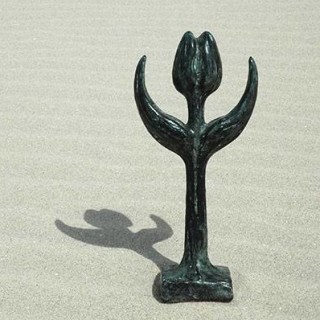 28 augustus 2017
Mensenrechtentulp 2017: stem nu!
Van 28 augustus tot 6 september kan iedereen stemmen op een van de tien genomineerden voor de Mensenrechtentulp 2017, een jaarlijkse prijs van de Nederlandse regering die wordt uitgereikt aan moedige organisaties of personen die op een innovatieve wijze de mensenrechten in de wereld bevorderen. Dit jaar zijn er drie advocaten onder tien genomineerden.
Wang Quanzhang, China
Wang Quanzhang streeft naar betere bescherming van mensenrechten in China. Hij biedt juridische hulp in individuele gevallen en zet zich daarnaast in voor het openbare belang voor de fundamentele bescherming van mensenrechten.Wang Quanzhang heeft een unieke manier om juridische hulp te verlenen. Hij combineert de juridische grondslag met bepleiten via social media om aandacht te trekken naar de tekortkomingen in het Chinese recht. Hij traint en werkt samen met andere mensenrechtenadvocaten, lokale 'barefoot'-advocaten en slachtoffers om een ​​sociale beweging te ontwikkelen. Wang Quanzhang's strijd om de bescherming van de fundamentele mensenrechten is niet onopgemerkt gebleven. De regering van China heeft hem als een bedreiging voor de nationale veiligheid gemarkeerd en hij is op 3 augustus 2015 verdwenen als één van de vele advocaten die tijdens de '709 Crackdown' zijn aangehouden*. Op dit moment verblijft hij nog steeds in hechtenis voorafgaand zijn proces. Klik hier voor meer informatie en om te stemmen: http://bit.ly/2xr7Lot
Azza Soliman, Egypte
Azza Soliman is een Egyptische vrouwenrechtenverdediger en mensenrechtenadvocaat. Ze is daarnaast één van de pioniers van het islamitische feminisme in Egypte. Azza Soliman heeft het Centre for Egyptian Women's Legal Assistance (CEWLA) opgericht om rechtsbijstand te verlenen aan vrouwen getroffen door geweld, misbruik of afkomstig zijn uit gemarginaliseerde gemeenschappen, zoals vluchtelingen of slachtoffers van mensenhandel.
De Egyptische overheid is een onderzoek tegen Azza Soliman gestart als onderdeel van de zogenaamde  'Foreign Funding Case', waarin een aantal bekende NGOs en mensenrechtenverdedigers wordt onderzocht. Als gevolg hiervan kreeg zij een reisverbod opgelegd en zijn zowel haar persoonlijke tegoeden als die van haar advocatenkantoor bevroren*. Klik hier voor meer informatie en om te stemmen: http://bit.ly/2wDrsfi
Mirza Shahzad Akbar, Pakistan
Mirza Shahzad Akbar zet zich in voor de Pakistaanse burgers die slachtoffer zijn geworden van extreme mensenrechtenschendingen. Akbar versterkt de stemmen van de gemarginaliseerde groepen binnen de rechtbanken en publieke opinie en promoot systematische verandering door strategisch gebruik te maken van rechtszaken. Als oprichter en directeur van de Foundation for Fundamental Rights werkt Akbar aan het bevorderen, beschermen en handhaven van grondrechten. Hij was de eerste advocaat ter plaatse die de bescherming van civiele drone slachtoffers op zich nam*. Klik hier voor meer informatie en om te stemmen: http://bit.ly/2wiXQBx
*bron: de informatie over de genomineerde advocaten is afkomstig van de website https://www.mensenrechtentulp.nl/