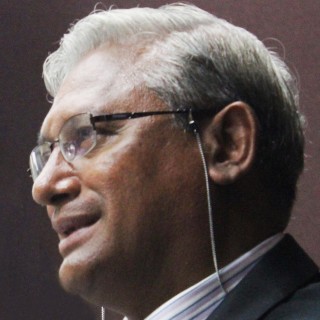 6 februari 2017
Dood van advocaat U Ko Ni
Lawyers for Lawyers is geschokt door het bericht over de moord op advocaat U Ko Ni op 29 januari 2017. We roepen de autoriteiten van Myanmar op om een snel, grondig, onpartijdig en transparant onderzoek uit te voeren naar de moord op U Ko Ni.
Uit de ons beschikbare informatie is gebleken dat U Ko Ni op 29 januari 2017 van dichtbij door het hoofd geschoten, toen hij net wilde vertrekken van Yangon International Airport. Hij was die dag teruggekomen van een door de overheid georganiseerd bezoek aan Indonesië. Een taxichauffeur die probeerde om de schutter tegen te houden toen hij probeerde te vluchten, werd ook neergeschoten en overleed later in het ziekenhuis. Een aantal andere taxichauffeurs hebben de schutter tegen kunnen houden totdat de politie arriveerde. Dit werd gemeld door de International Bar Association Human Rights Institute op hun website.
U Ko Ni was één van de meest prominente advocaten van Myanmar en zette zich al lange tijd in voor de bescherming van de mensenrechten. Hij was juridisch adviseur van Aung Sang Suu Kyi (leider van de National League for Democracy), en lid van het comité voor constitutionele hervorming. U Ko Ni was ook patroon van de recent gevormde Myanmar Muslim Lawyers Association.
Op 30 januari heeft de United Nations Special Rapporteur on the situation of human rights in Myanmar, Yanghee Lee, de moord op Ko Ni veroordeeld. Zeer recent, op 25 januari 2017, had de Special Rapporteur haar zorgen geuit over mogelijke represailles door de overheid, na haar laatste bezoek aan Myanmar. Tijdens dit bezoek had zij ook een ontmoeting met U Ko Ni. Yanghee Lee verklaarde dat het doden van U Ko Ni "appears to be another shocking example of a reprisal against those speaking out on behalf of the rights of others", waarbij zij refereerde naar haar verklaring aan het einde van haar laatste bezoek aan Myanmar, waar zij wees op haar "concerns at the increasing risks faced by human rights defenders, lawyers, journalists and others working on sensitive issues".