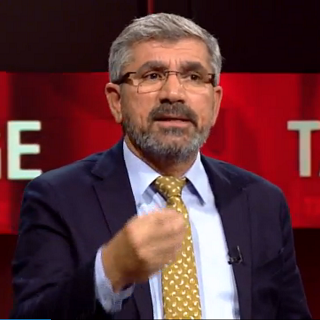 23 oktober 2015
Deken Diyarbakir gearresteerd om uitspraken in tv-interview
In een open brief hebben Lawyers for Lawyers, Lawyers' Rights Watch Canada en Fair Trial Watch hun zorgen geuit over het onderzoek dat is ingesteld naar hun collega Tahir Elçi, een gerenommeerd mensenrechtenadvocaat en deken van de Orde van Diyarbakir.
Op 20 oktober 2015 is Tahir Elçi gearresteerd door de anti-terreurpolitie in het kantoor van de Orde van Advocaten in Diyarbakir en naar Istanboel gebracht voor ondervraging door de openbaar aanklager.
Lawyers for Lawyers heeft vernomen dat een onderzoek tegen Tahir  Elçi is ingesteld op verdenking van het 'maken van propaganda voor, of het promoten van een terroristische organisatie' en als reden voor zijn arrestatie werd opgegeven dat zijn verblijfplaats onbekend was en een oproep om te getuigen niet kon worden uitgebracht.
Het onderzoek naar Tahir Elçi werd ingesteld naar aanleiding van weloverwegen uitspraken die hij deed in een televisiedebat in zijn hoedanigheid als deken van de Orde van Diyarbakir. Tijdens een live-uitzending op CNN Turk op 14 oktober 2015, gaf hij zijn mening over de Koerdische Arbeiderspartij (PKK). Tijdens een debat stelde hij het volgende: "Hoewel een aantal daden van de PKK als terreurdaden kunnen worden bestempeld, is PKK een gewapende politieke organisatie met politieke eisen en een zeer grote achterban". De heer Elçi riep tevens op tot een onmiddellijk einde aan het conflict en een vreedzame oplossing van het Koerdische vraagstuk.
Volgens onze informatie had Tahir Elçi op 19 oktober te kennen gegeven dat hij bereid was om vrijwillig naar het politiebureau te komen om een verklaring af te leggen. Aangezien hij geen oproep ontving, wachtte hij de komst van de politie af in zijn kantoor bij de Orde van Diyarbakir, samen met een groep advocaten en politici.
Nadat Tahir Elçi was gearresteerd en ondervraagd, verzocht de aanklager de rechtbank om hem in voorarrest te houden. De rechtbank gaf opdracht tot zijn vrijlating. Echter, zijn vrijlating is opgeschort tot het onderzoek is afgerond. Bovendien zijn hem beperkingen opgelegd: de heer Elçi mag het land niet verlaten en hij is onder gerechtelijk toezicht geplaatst.
In de
open brief
heeft Lawyers for Lawyers, samen met  Lawyers' Rights Watch Canada en Fair Trial Watch, de minister van justitie en de premier van Turkije opgeroepen om ervoor te zorgen dat het onderzoek onmiddellijk en onvoorwaardelijk wordt beeindigd en dat alle maatregelen die zijn vrijheid en beweging beperken, worden ingetrokken. Door deze vervolging van de deken van Diyarbakir wordt artikel 23 van de Basic Principles on the Role of Lawyers geschonden waarin de vrijheid van meningsuiting van advocaten is gewaarborgd.