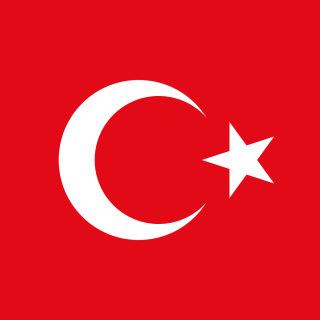 27 juli 2016
Nu ook advocaten opgepakt na mislukte coup
Sinds de mislukte staatsgreep in Turkije, op 15 juli 2016, werden meer dan 60.000 mensen ontslagen of geschorst en veel van hen werden gearresteerd. Onder hen zijn 2.745 rechters. Nu worden ook advocaten opgepakt.
Prominente mensenrechtenadvocaat en journalist Orhan Kemal Cengiz en zijn vrouw Sibel Semira Hurtas werden op 21 juli 2016 gearresteerd op luchthaven Ataturk in Istanbul, toen zij op weg waren naar Londen om de oprichting van de Tahir Elci Foundation te bespreken. Mw. Hurtas werd dezelfde dag weer vrijgelaten, Dhr. Cengiz drie dragen later.  Hij heeft een reisverbod opgelegd gekregen. Het is onduidelijk wat de reden was van hun arrestatie en deze maatregelen.
Op dezelfde dag werden volgens onze informatie 11 advocaten gearresteerd in Izmir, en zou er tevens een arrestatiebevel uitgevaardigd zijn voor 14 andere advocaten. Ook hier is het onduidelijk waarom zij werden gearresteerd. Volgens onze bronnen  worden er in Istanbul ongeveer 50 advocaten 'incommunicado' vastgehouden, zonder toegang tot een advocaat.
Lawyers for Lawyers- voorzitter Phon van den Biesen: 'Wij begrijpen dat de Turkse autoriteiten moeten reageren op de couppoging. Desondanks zijn wij erg bezorgd over het handelen van Turkse overheid. Deze acties ondermijnen de rechtsstaat, een fundamenteel onderdeel van elke democratie, ook wanneer er sprake is van een noodtoestand.'
Lawyers for Lawyers vreest dat de advocaten die de arrestanten die na deze mislukte coup zijn gearresteerd bijstaan of zullen bijstaan, zelf onderwerp zullen worden van deze acties. Advocaten zijn van oudsher een geliefd doelwit in Turkije, omdat zij worden geïdentificeerd met de cliënten die zij vertegenwoordigen. De huidige vervolgingen van advocaten passen in die traditie. Een voorbeeld hiervan zijn de lopende processen tegen een groot aantal advocaten in Turkije. L4L monitort deze processen al jaren. Advocaten met hun cliënten identificeren betekent een inbreuk op het fundamentele recht van alle burgers op bijstand van een advocaat naar hun keuze, en is ook een duidelijke schending van (artikel 18 van) de VN Basic Principles on the Role of Lawyers.
Lawyers for Lawyers staat volledig achter de oproep van 19 juli 2016 van de Hoge Commissaris voor de Mensenrechten van de VN aan de Turkse autoriteiten. Deze riep op om op de mislukte coup te reageren door de rechtsstaat te handhaven, de bescherming van de mensenrechten en de democratische instellingen te versterken.