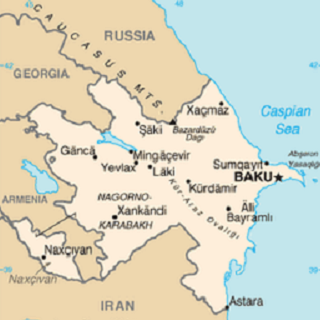 9 november 2016
Aanbevelingen VN Mensenrechtencomité
In oktober 2016 beoordeelde het VN Mensenrechtencomité in hoeverre Azerbeidzjan de internationale mensenrechten waar het land toe verplicht is naleeft. Vorige week gaven zij hun aanbevelingen, 'concluding observations', aan de Azerbeidzjaanse autoriteiten.
Lawyers for Lawyers verwelkomt met name de aanbeveling waarin het Comité de autoriteiten in Azerbeidzjan oproept tot het volgende:
"take immediate measures to ensure that sufficient safeguards are in place, both in law and in practice, to guarantee the full independence and safety of lawyers and their effective protection against any form of retaliation, including violence, in connection with their professional activity. It should, inter alia:
(a)      Refrain from any actions that may constitute harassment, persecution or undue interference in the work of lawyers, including their suspension, disbarment or other disciplinary actions or criminal prosecution on improper grounds such as the expression of critical views or the nature of cases they are involved in;
(b)      Eliminate the practice of calling lawyers as witnesses in the cases they are representing."
Lawyers for Lawyers heeft twee rapporten over Azerbeidzjan bij het Comité ingediend. De eerste voor voor het opstellen van een  'List of Issues', de tweede voor de sessie waarin het Comité Azerbeidzjan beoordeelde. In deze rapporten benadrukt Lawyers for Lawyers dat de Azerbeidzjaanse autoriteiten niet kan garanderen dat de advocatuur altijd goed kan functioneren. Advocaten zijn regelmatig het doelwit  van intimidatie en oneigenlijke inmenging. Meerdere advocaten werden van het tableau geschrapt op oneigenlijke gronden. Sommige van hen, zoals Intigam Aliyev, werden zelfs onderworpen aan een strafrechtelijke vervolging in verband met hun legitieme beroepsactiviteiten. Daarnaast hebben openbare aanklagers nog steeds een dominante rol in juridische procedures. De Officier van Justitie roept advocaten soms op als getuigen in de zaken tegen hun eigen cliënten. Advocaten zijn hierdoor niet in een gelijkwaardige positie zijn om hun cliënten te kunnen vertegenwoordigen.
Meer nieuws uit Azerbaijan