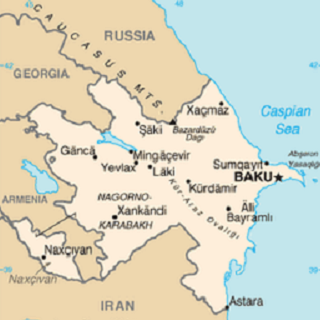 21 mei 2016
Mogelijke schrapping van advocaat
Advocaat Muzaffar Bakhishov loopt het risico om van het tableau geschrapt te worden vanwege kritische uitspraken over het functioneren van de rechterlijke macht in Azerbeidzjan. Dit werd gemeld op de website van de Internationale Commission of Jurists.
Volgens onze informatie is er op aanbeveling van het Plenum van de Orde van advocaten, een procedure gestart tegen Bakhishov. Dat gebeurde nadat hij zich in een interview op nieuwssite moderator.az kritisch uitte over de rechterlijke toetsing van hechtenis. In het interview bekritiseerde hij de arrestaties van een groot aantal personen door ambtenaren van het ministerie van Nationale Veiligheid. Voorts hekelde bij de neiging van rechters om detentie van de gearresteerden goed te keuren zonder kritische toetsing.
Advocaten hebben net als ieder ander individu het recht op vrijheid van meningsuiting. De Basic UN Principles on the Role of Lawyers stellen dat: 'Lawyers like other citizens are entitled to freedom of expression, belief, association and assembly. In particular, they shall have the right to take part in public discussion of matters concerning the law, the administration of justice and the promotion and protection of human rights'.
Lawyers for Lawyerszal de zaak nauwlettend blijven volgen.
Meer nieuws uit Azerbaijan