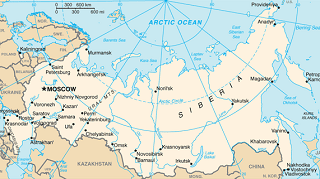 20 mei 2016
Ongepaste inmenging: ondervraging van advocaat
Advocaat Marina Moshko was onderwerp van ongepaste inmenging, toen zij opgeroepen werd om te getuigen in de zaak tegen haar cliënt. Daarnaast zijn haar appartement en kantoor doorzocht door onderzoekers van het Investigative Committee of Russia. Dit meldde de International Commission of Jurists op hun website.
Marina Moshko vertegenwoordigt Natalia Koltsova in een strafzaak over vermeende criminele activiteiten in de zakenwereld. Tijdens de doorzoekingen werden dossiers van cliënten van Marina Moshko onderzocht en werden er foto's genomen van een dossier dat gegevens bevatte over de strafzaak waarin Marina Moshko optreedt.
Naast de doorzoekingen hebben onderzoekers een zogenoemde 'confrontatie' uit laten voeren (een soort onderzoeksinterview) tussen de advocaat en de moeder van haar cliënt. Marina Moshko moest daarna afzien van de vertegenwoordiging van haar cliënt, omdat zij werd gezien als getuige in de zaak.
Lawyers for Lawyers is bezorgd over deze ongepaste ondervraging van Marina Mashko. Deze zaak staat niet op zichzelf; advocaten worden vaker als getuige opgeroepen in de zaak tegen hun cliënten. Lawyers for Lawyers zal de situatie van advocaten in de Russische Federatie blijven volgen.
Meer nieuws uit Russian Federation