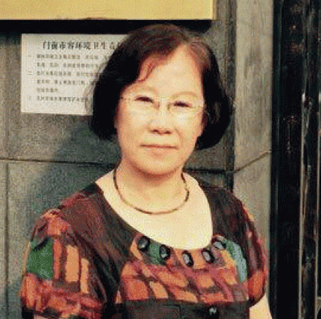 22 november 2017
Advocaat Li Yuhan gearresteerd
Op 9 oktober is de Chinese mensenrechtenadvocaat Li Yuhan verdwenen. Li Yuhan berichtte haar broer op 9 oktober 2017 dat zij werd meegenomen door de politie van het Heping bureau onderdeel van de Shenyang Municipal Public Security Bureau. Later is gebleken dat zij is gearresteerd wegens 'picking quarrels and provoking trouble'.
Mensenrechtenadvocaat Li Yuhan is 60 jaar oud en gevestigd in Beijing. Zij wordt enorm gerespecteerd door haar collega's omdat zij zich altijd inzet voor de mensenrechten, ook in nijpende situaties. Zo is Li Yuhan de advocaat van Wang Yu, de mensenrechtenadvocaat die op 9 juli 2015 is opgepakt en later is aangeklaagd wegens 'subverting state power'.
Na haar verdwijning op 9 oktober 2017 was voor drie-en-twintig dagen lang niet bekend waar en waarom Li Yuhan is meegenomen. Pas na aanhoudende telefoontjes van familie aan de politie van Shenyang District, heeft de politie op 31 oktober 2017 mondeling willen berichten dat Li Yuhan is gearresteerd wegens 'picking quarrels and provoking trouble'. Pas op 10 november mochten Li Yuhan's advocaten haar een bezoeken in detentie, daarvoor kregen zij nul op rekest. Pas op 15 november ontving de familie van Li Yuhan een formele tenlastelegging; Li Yuhan wordt verdacht van 'picking quarrels and provoking trouble'.
Li Yuhan lijdt aan een hartziekte waarvoor zij sinds 2015 meermaals in het ziekenhuis heeft gelegen. Li Yuhan is in het verleden al onderworpen aan fysiek geweld en intimidatie, wat een verergering van haar medische toestand tot gevolg heeft gehad.
Lawyers for Lawyers maakt zich ernstige zorgen over de situatie van mensenrechtenadvocaat Li Yuhan. We stuurden een brief aan de autoriteiten waarin we opriepen tot haar vrijlating, en zullen haar situatie nauwgezet blijven volgen.