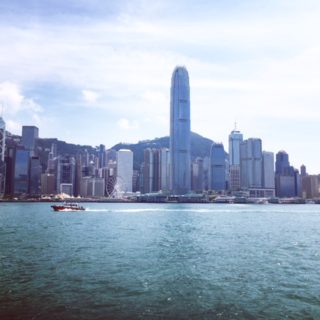 15 juni 2018
Blog: Noodkreet advocaten
Op uitnodiging van de Chinese Human Rights Lawyers Concern Group (CHRLCG) heb ik namens L4L het jaarlijkse seminar van CHRLCG dat plaatsvond op 19 en 20 mei 2018 in Hong Kong mogen bijwonen. Tijdens het seminar stond de situatie van de mensenrechtenadvocaten in China centraal die op dit moment in kritieke toestand verkeert. Dit is het rechtstreeks gevolg van de inwerkingtreding van een tweetal ministeriële regelingen die toezien op de advocaten en op de advocatenkantoren in China per 1 november 2016.
Jaarlijkse screening advocatenvergunning
Een advocaat in China moet een vergunning hebben om zijn vak te mogen uitoefenen. En deze moet jaarlijks worden verlengd.
In de ministeriële regelingen zijn nu diverse verbodsbepalingen opgenomen. Zo mogen advocaten zowel offline, als online zich niet op een wijze uitlaten, waardoor de irritatie bij het publiek tegen de Communistische Partij van China wordt gewekt of waardoor 'misleidende' verhalen de wereld in worden geholpen die de staatsveiligheid in gevaar kunnen brengen. Ook mogen advocaten geen demonstraties of petities organiseren dan wel deze ondertekenen, of 'valse' informatie naar buiten brengen om een zaak te 'hypen'.
Nog los van het feit dat de inhoud van de verbodsbepalingen indruist tegen fundamentele rechten van de mens, zijn de bepalingen bovendien zeer ruim en vaag geformuleerd. Hierdoor kunnen praktisch alle handelingen van mensenrechtenadvocaten die de Chinese autoriteiten onwelgevallig zijn onder een van verbodsbepalingen worden gebracht. Met het gevolg dat de mensenrechtenadvocaten hun vergunning niet verlengd kunnen zien. Door te dreigen dat het kantoor waar de desbetreffende mensenrechtenadvocaat aan verbonden is ook niet door de jaarlijkse screening zal komen, is de kans groot dat de mensenrechtenadvocaat naast zijn vergunning ook zijn baan en zijn inkomen verliest.
Internationale aandacht
De Chinese autoriteiten weten nu twee vliegen met een klap te slaan. Niet alleen hebben zij een stevige greep op de kritische mensenrechtenadvocaten weten te krijgen, die zij vervolgens monddood kunnen krijgen. De ministeriële regelingen krijgen bovendien geen internationale aandacht. De niet-verlenging van een advocatenvergunning spreekt immers minder tot de verbeelding dan een arrestatie of marteling van een mensenrechtenadvocaat. Dit maakt dat de Chinese mensenrechtenadvocatuur op dit moment in noodtoestand verkeert.
De monden van de Chinese mensenrechtenadvocaten worden op geraffineerde wijze langzaamaan dichtgesnoerd door de Chinese autoriteiten. Het verlies van de vergunning grijpt diep in de persoonlijke levenssferen van de mensenrechtenadvocaten en hun gezinnen. Bovendien zijn de mensenrechtenadvocaten niet langer in staat op te komen voor de belangen van hun cliënten. Schendingen van fundamentele mensenrechten in het land kunnen zij niet langer aan de kaak stellen.