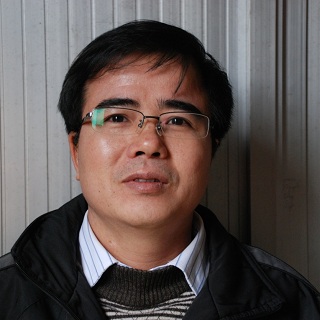 25 juni 2015
Autoriteiten moeten afzien van verdere vervolging na vrijlating Le Quoc Quan
Op 27 juni 2015 zal advocaat en blogger Le Quoc Quan zijn volledige gevangenis straf hebben uitgezeten en zal hij worden vrijgelaten. Samen met een brede coalitie van organisaties riep Lawyers for Lawyers de Vietnamese autoriteiten op om Le Quoc Quan niet meer te vervolgen of intimideren, om zijn schrapping van tableau ongedaan te maken zodat hij weer als advocaat kan werken, en om hem schadevergoeding toe te kennen voor de tijd dat hij arbitrair werd vastgehouden.
Le Quoc Quan ondervindt al vele jaren moeilijkheden in connectie met zijn mensenrechtenwerk. In 2007, nadat hij talloze slachtoffers van mensenrechtenschendingen had bijgestaan, werd hij van het tableau geschrapt. Op 27 december 2012 werd Le Quoc Quan gearresteerd, en niet lang daarna werd hij veroordeeld tot 30 maanden gevangenisstraf op verdenking van 'belastingontduiking'. In 2013 werd de detentie van Le Quoc Quan veroordeeld door de VN-werkgroep inzake willekeurige detentie (WGAD) als een schending van zijn recht op vrijheid van meningsuiting en zijn recht op een eerlijk proces. De WGAD oordeelde dat de veroordeling van Le Quoc Quan was gericht op zijn werk als advocaat en een blogger en riep op tot zijn onmiddellijke vrijlating of om zijn zaak te opnieuw te laten beoordelen door een onafhankelijke rechter.
Klik hier om de verzonden brief te bekijken.