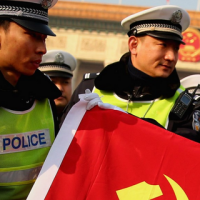 22 juli 2015
Open brief aan president om massale arrestatiegolf
In een open brief aan president Xi Jinping, hebben 26 organisaties, waaronder Lawyers for Lawyers, de recente ongeëvenaarde en schijnbaar goed gecoördineerde arrestatiegolf gericht tegen een groot aantal mensenrechtenadvocaten in China veroordeeld (klik hier voor een Chinese vertaling van de brief). De arrestatiegolf volgde op de verdwijning van advocaat Wang Yu op 9 juli 2015. Op 21 juli zijn in totaal tenminste 242 advocaten, werknemers van advocatenkantoren en mensenrechtenverdedigers zijn gedetineerd, gearresteerd, incommunicado gehouden, opgeroepen te verschijnen of op andere wijze in hun vrijheid beperkt.
Veel van degenen die zijn gedetineerd waren deel van een groep van meer dan honderd advocaten en mensenrechtenactivisten die op 9 juli een openbaar statement ondertekenden waarin de verdwijning van Wang Yu werd veroordeeld.
Daarnaast hebben de organisaties gezien dat de officiele mediaberichten sommige van de 'verdachten' als criminelen neergezet, onder meer in een recente tv-rapportage waarin recente activisme van mensenrechtenadvocaten werd omschreven als 'rights-defence-style trouble-making'.
De gebeurtenissen maken het onmogelijk om recente claims van president Xi Jinping dat hij de rechtsstaat wil bevorderen serieus te nemen, aangezien ze vele internationale standaarden ernstig schenden.
De organisaties roepen de Chinese autoriteiten op om ervoor te zorgen dat allen die worden gedetineerd, die op arbitraire wijze hun vrijheid is ontnomen, onmiddellijk in vrijheid worden gesteld. Als dat niet gebeurt moeten de autoriteiten op zijn minst kenbaar maken waar zij zich bevinden en garanderen dat zij spoedig en geregeld toegang krijgen tot hun advocaten en familie.
Daarnaast moeten zij die opgepakt zijn ook in de toekomst worden beschermd tegen maatregelen die vaak worden gebruikt tegen mensenrechtenadvocaten in China, zoals het opsporen en volgen van advocaten, fysieke aanvallen, huisarrest, gevraagd worden om te komen 'praten', strafrechtelijk, bestuursrechtelijk of gerechtelijk worden gedetineerd, gedwongen verdwijning, marteling of psychiatrische opname.
Afgelopen donderdag 16 juli, riepen verschillende VN mensenrechtenexperts, waaronder de Special Rapporteurs on the independence of judges and lawyers, the situation of human rights defenders and the rights to freedom of peaceful assembly and of association, de Chinese authoriteiten op om de intimidatiecampagne te stoppen.