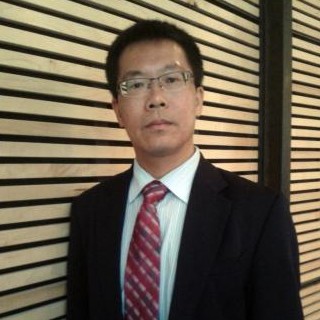 4 september 2014
Teng Biao spreekt op bijeenkomst Lawyers for Lawyers
Lawyers for Lawyers en NGIZ Amsterdam organiseerden op 29 augustus 2014 een bijeenkomst met de Chinese mensenrechtenadvocaat Teng Biao.
Teng Biao verdedigde AIDS activisten, Falun Gong aanhangers, Tibetaanse demonstranten en boeren die van hun land zijn verdreven. Tevens was hij de advocaat van de blinde Chen Guancheng (link naar bio). De tol die hij heeft moeten betalen voor zijn activiteiten als advocaat was hoog; hij stond onder surveillance en huisarrest, ontving bedreigingen en werd zelfs drie keer gevangen gezet. Tijdens de bijeenkomst vertelde Teng dat hij werd gemarteld tijdens zijn gevangenschap.
Teng Biao was behalve mensenrechtenadvocaat ook docent aan de China University of Political Science and Law in Peking en mede-oprichter van Gongmeng. Gongmeng, beter bekend als het Open Constitution Initiative, is een organisatie die bestaat uit advocaten en academici die zich inzetten voor de rechtsstaat en betere constitutionele bescherming in China. Onderwerpen die tijdens de bijeenkomst aan de orde kwamen waren onder meer trends in de ontwikkeling van de rechtsstaat in China en de vraag welke groepen door hun kwetsbare positie extra aandacht verdienen.
Ook werd aandacht besteed aan wat organisaties als L4L kunnen betekenen voor Chinese advocaten die in benarde posities verkeren. Teng liet weten dat we aandacht moeten blijven vragen voor de advocaten die gevangen zitten in China. zodat zij niet worden vergeten. "Als er niets wordt gezegd over de mensenrechtenschendingen  verandert er in ieder geval niets".
Momenteel kan Teng niet meer terug naar China. Het is hem verboden om nog les te geven op de universiteit in Peking en zijn advocatenlicentie werd ingetrokken, waardoor hij niet langer als advocaat kan werken in China. Recentelijk kreeg hij een positie op Harvard University aangeboden om daar te doceren. Binnenkort zal hij dan ook naar de VS vertrekken.
De bijeenkomst was een succes; Teng Biao wist op een zeer heldere en aansprekende manier te vertellen, en de bijeenkomst werd door de aanwezigen zeer positief gewaardeerd. De vele journalisten die tijdens de bijeenkomst aanwezig waren publiceerden mooie artikelen over Teng. Klik hier om het NOS artikel te bekijken. Zie tevens het artikel in Trouw over Teng Biao.