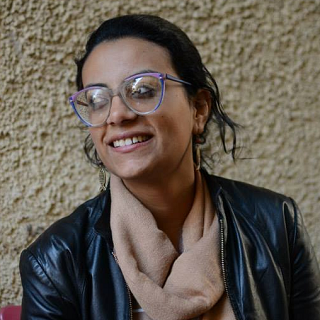 4 november 2015
Detentieomstandigheden Mahienour el-Massry verslechterd
Lawyers for Lawyers is bezorgd over de gemelde verslechterde detentieomstandigheden van mensenrechtenactivist Mahienour el-Massry in de Damanhour gevangenis in Egypte. Op 31 mei 2015 veroordeelde het Hof van Beroep in Raml El-Massry tot een gevangenisstraf van een jaar en drie maanden voor (onder andere) "het aanvallen van veiligheidstroepen". Dit was nadat zij in maart 2013 samen met andere advocaten naar een politiebureau in Raml was gegaan om juridische bijstand te verlenen aan drie activisten, waarop de mensenrechtenverdedigers fysiek en verbaal werden aangevallen door de politie.
Afgelopen zaterdag berichtte de zuster van El-Massry op de Free Mahienour facebook pagina dat de familie haar in de laatste paar weken geen voedsel of sanitaire benodigdheden had kunnen geven, waardoor El-Massry en de andere gevangenen zich moeten wenden tot de gevangeniskantine, die voor menig gevangene onbetaalbaar is. Daarnaast zijn de cellen overbevolkt nadat gevangenen vanuit een andere gevangenis recentelijk zijn overgeplaatst. El-Massry verblijft in een cel van vijf bij zes meter, samen met zevenentwintig andere vrouwen, iets dat "letterlijk betekent dat vrouwen boven op elkaar slapen", aldus de verklaring van de zus van El-Massry. Watertekort is een ander probleem; gevangen hebben maar vier uur per dag toegang hebben tot schoon water en de sanitaire voorzieningen zijn ontoereikend. Volgens dezelfde bronnen heeft El-Massry een klacht ingediend bij de gevangenisautoriteiten over deze omstandigheden.
In juni 2014 ontving El-Massry de Ludovic Trarieux mensenrechtenprijs, die jaarlijks wordt uitgereikt aan een advocaat vanwege zijn of haar verdediging van de mensenrechten.
Lawyers for Lawyers roept de Egyptische autoriteiten op om de gevangenisomstandigheden en -faciliteiten te verbeteren zodat deze voldoen aan de basisvereisten en mensenrechtenstandaarden. Ook doet Lawyers for Lawyers een urgent verzoek aan de Egyptisch autoriteiten om Mahienour el-Massry onmiddellijk vrij te laten en de aanklachten tegen haar te laten vallen, daar deze lijken te zijn gericht op het belemmeren van haar vreedzame mensenrechtenactiviteiten.