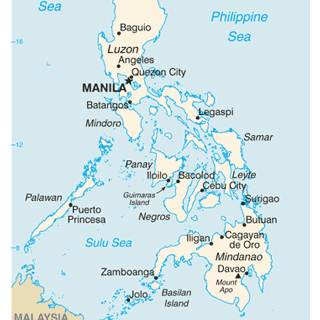 24 januari 2015
Advocatenorganisaties wereldwijd roepen Aquino-regering op aanvallen Filippijnse advocaten te onderzoeken
Sinds 2004 werden in de Filippijnen al minstens 38 advocaten vermoord in verband met hun werkzaamheden. Een veelvoud hiervan werd stelselmatig bedreigd, geïntimideerd en als 'vijanden van de staat' aangemerkt.
De daders gaan bijna altijd vrijuit. Slechts een paar daders werden veroordeeld.
Onder grote internationale druk daalde het aantal buitengerechtelijke moorden in de Filippijnen vanaf 2007 aanzienlijk. De stelselmatige intimidatie van advocaten gaat echter onverminderd door. Recentelijk neemt het aantal moorden op advocaten echter weer toe. In 2014 werden vier advocaten vermoord.
Internationale organisaties roepen Aquino regering op aanvallen te adresseren
Door middel van een petitie riep Lawyers for Lawyers, tezamen met advocatenorganisaties uit Azie, Canada, Europa en de Verenigde Staten, de Aquino regering op de buitengerechtelijke moorden en alle vormen van intimidatie te voorkomen, en om een eind te maken aan de cultuur van straffeloosheid door de daders te vervolgen.
Zij riepen de Aquino regering ook op om te voldoen aan de verplichting om advocaten te beschermen, voortkomend uit de Basic Principles on the Role of Lawyers.
Onderliggende oorzaken voor buitengerechtelijke executies
De praktijk van het labelen (het classificeren van de slachtoffers als 'vijanden van de staat') – in combinatie met de cultuur van straffeloosheid en de militaire betrokkenheid in de politiek – is in het verleden door nationale en internationale fact-finding commissies aangewezen als een van de belangrijkste oorzaken voor de buitengerechtelijke moorden van advocaten in de Filipijnen.
De belangrijkste oorzaken van de buitengerechtelijke executies zijn neergelegd in hoofdstuk 2 van het verslag van de onderzoeksmissie (the International Verification and Fact Finding Mission) die Lawyers for Lawyers in 2008 organiseerde.
Lawyers for Lawyers heeft de situatie van Filippijnse advocaten vele jaren op de voet gevolgd, en zal dat blijven doen. Voor meer informatie klik hier.
Meer nieuws uit Philippines