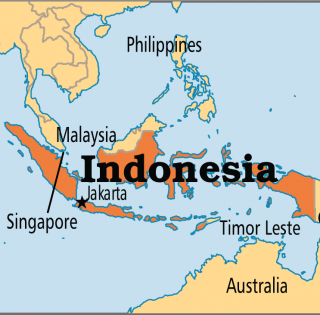 19 augustus 2015
Advocaten toegang tot hun cliënten ontzegd
Advocaten Simon Banundi, Theresje Julianty Gasperz en Samuel Aaron Yensenem ondervinden vergaande problemen bij het bijstaan van 4 van hun cliënten. Deze cliënten werden op 20 mei 2015 tijdens een vreedzame demonstratie gearresteerd en zijn lid van het Nationaal Comité van West-Papua (KNPB).
Sinds 20 mei 2015 zitten de cliënten in voorlopige hechtenis in het speciale politie-hoofdkwartier in Manokwari (Mako Brimob) en hebben zij maar beperkt toegang tot hun advocaten.
Op 16 juni 2015 verzochten de advocaten om een gesprek met hun cliënten. Volgens de politie was dit niet mogelijk omdat er geen "geschikte" ontmoetingsruimte beschikbaar was. Bovendien beweerde de politie dat een van hun officieren aanwezig moet zijn bij de bijeenkomsten van de advocaten en hun cliënten.
Op 24 juli 2015 ging advocaat Simon Banundi alleen naar het hoofdbureau van politie, waar het hem opnieuw werd verboden om met zijn cliënten te praten. Banundi kreeg de mededeling dat de vier gevangenen met niemand mochten spreken, ook niet met hun eigen advocaat.
In de Basic Principles on the Role of Lawyers staat dat overheden ervoor moeten zorgen dat advocaten vrij met hun cliënten kunnen communiceren en overleggen. Daarom riep L4L de Indonesische autoriteiten op om ervoor te zorgen dat advocaten Simon Banundi, Theresje Julianty Gasperz en Samuel Aaron Yensenem hun cliënten kunnen zien zonder ongepaste inmenging van de politie. Klik hier voor een Engels vertaling van de brief.
Meer nieuws uit Indonesia