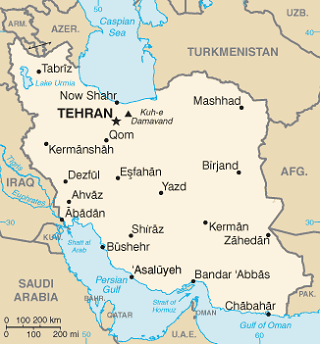 22 oktober 2014
Voorstel advocatenwet bedreigt onafhankelijke advocatuur
In 2012 hebben de Iraanse autoriteiten een wetsvoorstel advocatenwet opgesteld, dat overheidscontrole van advocaten geïntroduceerd heeft. Het voorstel is met ernstige zorgen ontvangen door Iraanse advocaten en internationale organisaties in de afgelopen jaren, inclusief de International Bar Association. Er heeft geen formele introductie van het voorstel aan het parlement plaatsgevonden tot zeer recent in oktober 2014.
De adoptie van dit wetsvoorstel zou de onafhankelijkheid van de advocatuur ernstig kunnen bedreigen, door het opleggen van beperkingen op de toegang tot de advocatuur, het onderwerpen van advocaten aan een ​​licentie-systeem, en het onderwerpen van de Orde van Advocaten aan overheidstoezicht. Lawyers for Lawyers is van mening dat, indien het wetsvoorstel niet voldoet aan internationale wetgeving, met inbegrip van de Basic Principles on the Role of Lawyers, het niet mag worden aangenomen.
Op woensdag 8 oktober woonde Lawyers for Lawyers een 'pre-sessie' van de NGO 'UPR-Info' bij. Tijdens deze sessies kunnen NGO's lobbyen bij landendelegaties in Genevé, om aanbevelingen uit eerder ingediende UPR-submissions over te nemen. L4L heeft een submission voor Iran ingediend, waarin aanbevelingen werden gedaan omtrent het wetsvoorstel. De UPR review zal plaatsvinden op 31 oktober 2014.