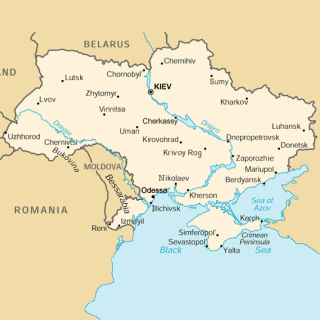 1 mei 2016
Advocaat Yuri Grabovski vermoord
Het lichaam van de Oekraïense advocaat Yuri Grabovski werd op 25 maart levenloos aangetroffen. Naar verluidt is de advocaat neergeschoten en begraven in de buurt van de hoofdroute Kiev-Odessa. Yuri Grabovski trad op als advocaat in een high profile en politiek gevoelige zaak. Hij had herhaaldelijk gemeld dat hij werd lastiggevallen en geïntimideerd door de Oekraïense autoriteiten. Dit werd gemeld op de website van Amnesty International.
Yuri Grabovski was managing partner van het advocatenkantoor 'Garbovsky en Co'. Samen met zijn collega Oksana Sokolovskaya, vertegenwoordigde hij de Russische Aleksandr Aleksandrov. Aleksandrov werd samen met Evgeniy Yerofeyev in mei 2015 vastgehouden in de Lugansk regio in Oost-Oekraïne op beschuldiging van terrorisme en een aantal andere misdrijven. Yury Grabovsky werd het laatst gezien in zijn kantoor in Kiev op de avond van 6 maart. Hij zou documenten over de zaak uit zijn kluis hebben gehaald, en het gebouw hebben verlaten samen met een onbekende man.
Sinds het begin van de zaak heeft zowel Oksana Sokolovskaya als Yuri Grabobski herhaaldelijk in het openbaar gesproken over de intimidatie waaraan zij zouden zijn onderworpen door de Oekraïense autoriteiten. Volgens hen was dit een poging om een effectieve verdediging van hun cliënten te verhinderen.
Artikel 17 van de VN Basic Principles on the Role of Lawyers luidt: 'Where the security of lawyers is threatened as a result of discharging their functions, they shall be adequately safeguarded by the authorities.' Er moeten daarom dringende maatregelen genomen worden om de veiligheid van advocaten te garanderen.
Lawyers for Lawyers roept de regering van Oekraïne op om de zaak rond de dood van Grabovski onmiddellijk grondig te onderzoeken en de verantwoordelijken te berechten.