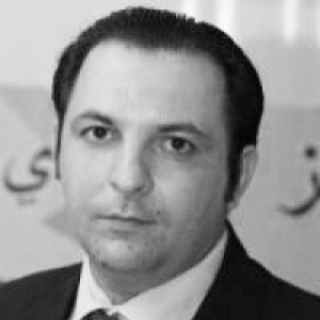 16 februari 2015
Mazen Darwish 3 jaar in gevangenis
De Syrische regering moet mensenrechtenactivist Mazen Darwish en zijn collega's Hani Al-Zitani en Hussein Gharir onmiddellijk en onvoorwaardelijk vrijlaten. Hiertoe riepen 71 organisaties, waaronder Lawyers for Lawyers, de Syrische regering op. Vandaag is het 3 jaar geleden dat Darwish en zijn collega's gearresteerd werden. De drie werden de afgelopen jaren arbitrair in detentie gehouden, in connectie met hun mensenrechtenactiviteiten.
De Syrische luchtmacht arresteerde de drie mannen tijdens een overval op het kantoor van de groep, in Damascus op 16 februari 2012. Zij worden beschuldigd van 'het publiceren van terroristische daden "op grond van artikel 8 van de Syrische anti-terrorisme wet uit 2012. Deze aanklacht is gebaseerd op hun vreedzame mensenrechtenactiviteiten; het monitoren en het publiceren van informatie over mensenrechtenschendingen in Syrië.
Mazen Darwish is een Syrische mensenrechtenverdediger en journalist. Hij rondde een studie rechten af, maar is, vanwege zijn mensenrechtenactiviteiten, nooit toegelaten tot de Syrische balie om als advocaat te werken.
Darwish komt al jaren op voor vrijheid van pers en vrijheid van meningsuiting in Syrië. In 2000 richtte hij het Syrian Center for Media and Freedom of Expression (SCM) op. Hij creëerde hiermee de eerste NGO ooit in Syrië.
Darwish en zijn collega's zijn niet de enige die worden vastgehouden in Syrië. Lawyers for Lawyers ontving recentelijk een rapport waaruit blijkt dat sinds 2011 ten minste 324 Syrische advocaten werden gearresteerd.
Klik hier voor de volledige verklaring.