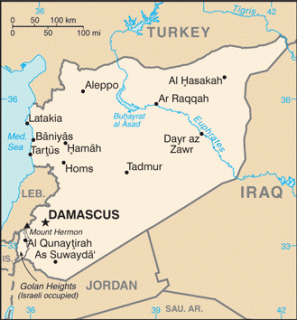 28 april 2015
Oproep tot vrijlating van 'Douma Vier' op verjaardag Razan Zaithouneh
Op de 38ste verjaardag van de vermiste mensenrechtenactivist en advocaat Razan Zaitouneh herhalen 70 organisaties, waaronder Lawyers for Lawyers, vandaag hun oproep tot haar onmiddellijke vrijlating, evenals de vrijlating van haar vermiste collega's Samira Khalil, Nazem Hamadi en Wa'el Hamada. De vier werden op 9 december 2013 ontvoerd in Douma. Sindsdien is er niets meer van hen vernomen.
Razan Zaitouneh is een van de belangrijkste advocaten uit Syrië. Zij verdedigde vele politieke gevangenen. Sinds het begin van de crisis in 2011, speelde Razan Zaitouneh een belangrijke rol bij het beschermen van onafhankelijke groepen en activisten in Syrië, en het bijstaan van slachtoffers van mensenrechtenschendingen. Razan Zaitouneh is mede -oprichter van de the Local Coordination Committees in Syria (LCC) en het Violations Documentation Center (VDC), dat alle mensenrechtenschendingen in Syrië documenteerde. Daarnaast is zij medeoprichter van het 'local development and small projects support office' (LDSPS) , dat basisbehoeften, essentiële diensten en ondersteuning aan medische en ontwikkelingscentra in Syrië verstrekte.
Een aantal maanden voor haar ontvoering schreef Zaitouneh op het online platform Now Lebanon over de bedreigingen die zij had ontvangen. Tevens heeft zij mensenrechtenactivisten buiten Syrië in september al op de hoogte gebracht van de bedreigingen van lokale gewapende groepen uit Douma.
Klik hier voor de volledige verklaring.