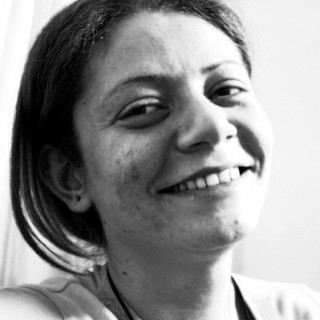 9 december 2017
Razan Zaitouneh vier jaar vermist
Vandaag, 9 december 2017, is het precies vier jaar geleden dat advocaat Razan Zaitouneh verdween. Samen met haar man en twee collega's verdween zij op 9 december 2013 in Douma, nadat een groep gewapende mannen het kantoor van het  Violations Documentation Center binnenstormde. Sindsdien heeft niemand iets over hen vernomen.
Een groot aantal organisaties, inclusief Lawyers for Lawyers, hebben herhaaldelijk opgeroepen tot de vrijlating van Razan Zaitouneh en haar collega's.
Als mensenrechtenadvocaat, activist en journalist, heeft Razan Zaitouneh haar leven gewijd aan het verdedigen van politieke gevangenen, het documenteren van misdaden tegen de menselijkheid en het helpen van anderen om zich te bevrijden van onderdrukking. Sinds het begin van de crisis in 2011, heeft Razan Zaitouneh een belangrijke rol gespeeld bij het beschermen van onafhankelijke groepen en activisten in Syrië. Tevens stond zij slachtoffers van mensenrechtenschendingen bij. Zij is medeoprichtster van de Local Coordination Committees in Syrië, en van het Violations Documentation Center, een organisatie die mensenrechtenschendingen in Syrië documenteert.
Razan Zaitouneh was in 2016 een van de drie finalisten voor de Martin Ennals Award. In 2011 kreeg zij de Sakharov Prize for Freedom of Thought en de Anna Politkovskaya Award of Reach All Women in War (RAW in WAR) toegekend.