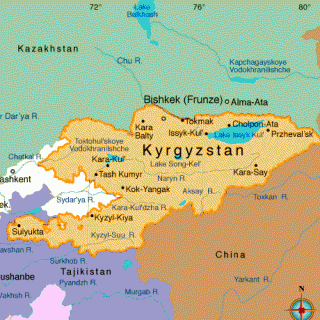 27 juni 2015
Besluit Hooggerechtshof beschermt de rol van advocaten
Op 25 juni 2015 het Hooggerechtshof van Kirgizië de beslissing van het Osh Regionale Hof bevestigt. Het Regionale Hof oordeelde op 30 April dat de huiszoekingsbevelen die waren uitgevaardigd tegen de organisatie Bir Duino en twee van haar leden, mensenrechtenadvocaten Valerian Vakhitov en Khusanbay Saliev, in strijd zijn met het recht en nietig verklaard moeten worden. Dit meldt de International Commission of Jurists op haar website.
Op 27 maart 2015 hebben opsporingsambtenaren van het State National Security Committee het kantoor van Bir Duino in Osh doorzocht, op grond van een rechterlijke beslissing daartoe van 26 maart 2015. Tijdens de doorzoeking werden computers en andere elektronische apparaten in beslag genomen. Op dezelfde dag werden ook de appartementen van Valerian Vakhitov and Khusanbay Saliev doorzocht, waarbij documenten en USB-drives in beslag werden genomen. Volgens artikel 29 van de Wet op Advocaten van de Republiek Kirgizië is het in beslag nemen van zulke documenten alleen mogelijk wanneer de advocaat verdachte is in een strafzaak.
De doorzoekingen houden naar verluidt verband met de arrestatie van de Amerikaanse journalist Omar Faruk op 25 maart, die op het moment van zijn arrestatie de visitekaartjes van Saliev en Vakhitov bij zich droeg.
Lawyers for Lawyers verwelkomd met het besluit van het Hooggerechtshof. Lawyers for Lawyers roept de autoriteiten van Kyrgyzstan om een eind te maken aan de intimidatie van mensenrechtenadvocaten.