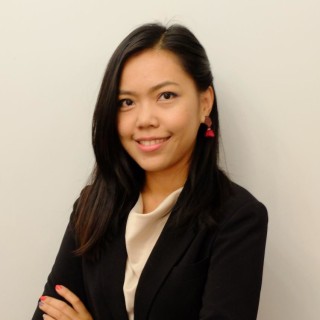 2 september 2019
Charges dropped against Sirikan Charoensiri
On 27 August 2019, Thai human rights lawyer and laureate of the Lawyers for Lawyers Award 2017 Sirikan 'June' Charoensiri was informed at the Chanasongkram Police Station that the Attorney General had issued a non-prosecution order in one case against her on 26 July 2019. In this case she was charged with "concealing evidence" and " refusing to comply with official orders". The case had already been pending for over three years with 12 postponements of the prosecution order hearing.
Sirikan Charoensiri is the co-founder of Thai Lawyers for Human Rights (TLHR), a lawyers' collective founded shortly after the military coup on 22 May 2014 to provide legal aid and monitor the human rights situation in Thailand. As a human rights lawyer with TLHR, She provides legal services in high-profile human rights cases on a pro bono basis.
Sirikan Charoensiri was charged in this case with "concealing evidence" and " refusing to comply with official orders", because she refused to let the police search her car without a warrant during the night of 27 June 2015. The charge of "concealing evidence" was dismissed on the basis that Sirikan Charoensiri had no intention to conceal the evidence in question and that the authorities had no reasonable ground for searching her car that night. The charge of "non-compliance with official orders" was dismissed because its statute of limitation had expired. Two other cases against her are still pending.
Lawyers for Lawyers welcomes the decision of the Attorney General to drop this one case, but is still deeply concerned about the possible criminal prosecution of Sirikan Charoensiri in the other cases and will continue to monitor the situation closely.