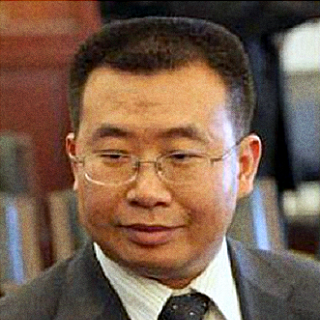 30 november 2016
Advocaat Jiang Tianyong verdwenen
Lawyers for Lawyers heeft ernstige zorgen over advocaat Jiang Tianyong uit China. Hij verdween op de avond van 21 november 2016 na een bezoek aan de vrouw van de gedetineerde mensenrechtenadvocaat, Xie Yang.
Jiang Tianyong is een mensenrechtenadvocaat die juridische bijstand en advies verleent aan minderheden van de Chinese samenleving en collega mensenrechten advocaten. In 2009 werd hij van het tableau geschrapt.
Op 21 november 2016 begeleidde Jiang Tianyong de echtgenote van Xie Yang en drie andere advocaten naar het Changsha detentiecentrum. Hij probeerde daar een ontmoeting met de gedetineerde Xie Yang regelen. 's Avonds, net na 10 uur, belde  Jiang Tianyong zijn vrouw om te vertellen dat hij een kaartje had gekocht voor de terugreis van Changsha naar Beijing. De trein vertrok 30 minuten later. Dit telefoontje was het laatste contact dat Jiang Tianyong en vrouw hadden. Sinds die tijd heeft niemand van Jiang Tianyong's familie, vrienden of collega's hem nog gezien of gesproken.
Op 23 november heeft een van Jiang Tianyong familieleden zijn verdwijning gemeld bij de Tongbolu Branch van het politiebureau van Zhengzhou. De ambtenaren daar aanwezig weigerden Jiang Tianyong te registeren als vermist persoon, omdat dat niet onder hun jurisdictie zou vallen. Hoewel Jiang Tianyong in Zhengzhou is geregistreerd, is het onduidelijk waar hij voor het laatst gezien was.
Jiang Tianyong werd in het verleden al een aantal maal gearresteerd en in detentie geplaatst. Meest recent is zijn arrestatie in maart 2014, toen hij samen met 3 collega's onderzoek deed naar de illegale detentie van burgers in een zogeheten 'black jail' (een onofficieel detentiecentrum). Hij werd vrijgelaten op 6 april na een 15 dagen in hechtenis te hebben gezeten. Hij zou in detentie verwondingen hebben opgelopen als gevolg van mishandeling. Veel organisaties, waaronder Lawyers for Lawyers, vrezen dat hij opnieuw risico loopt op mishandeling of mensonterende behandelingen.
We riepen de Chinese autoriteiten om onmiddellijk een onpartijdig, onafhankelijk en effectief onderzoek te starten naar het lot en de verblijfplaats van Jiang Tianyong.