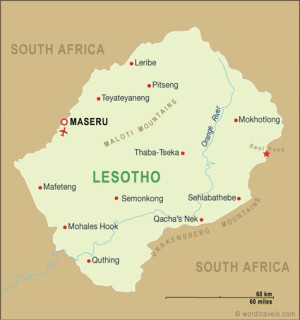 3 december 2015
Advocaten bedreigd en op 'hit list'
Zes advocaten die 23 soldaten bijstaan die worden verdacht van het beramen van een staatsgreep worden binnen en buiten de rechtszaal bedreigd door het leger, de Lesotho Defence Forces (LDF). Volgens onze informatie hebben de leden van de LDF de advocaten verhinderd met hun clienten te overleggen, en hebben zij gedreigd de advocaten kwaad te doen. LDF-leden dragen wapens in de rechtbank. Dit creëert een onveilige en intimiderende sfeer. De advocaten hebben gemeld dat ze zijn gevolgd door gewapende speciale troepen. Een andere advocaat van de soldaten is Lesotho ontvlucht uit angst voor zijn eigen veiligheid en de veiligheid van zijn familie.
Bovendien staan vijf van de advocaten op een 'hit list' die eind oktober via social media werd verspreid. Dit is een zorgwekkende ontwikkeling, vooral omdat twee mensen die op een eerdere 'hit list' stonden, kort na de publicatie daarvan werden gedood.
Lawyers for Lawyers en Lawyers Rights' Watch Canada hebben de autoriteiten gevraagd om, zoals de Basic Principles on the Role of Lawyers voorschrijven, een onderzoek in te stellen naar de achtergrond en de herkomst van de 'hit list' en de veiligheid van de advocaten te garanderen.