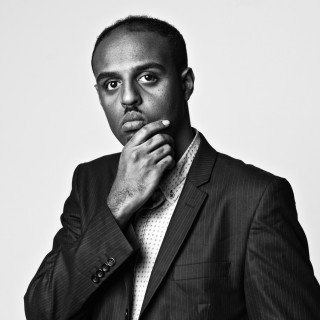 6 juni 2016
Somaliland Goed nieuws: Beslissing tot intrekken licentie Guleid Ahmed Jama nietig
Op 11 juni 2016 heeft de Chief Justice van Somaliland een decreet uitgevaardigd waarin hij het ministeriële besluit, om de advocatenlicentie van Guleid Ahmed Jama in te trekken, nietig verklaart. De Chief Justice verklaarde in zijn uitspraak dat de minister niet bevoegd was om de licentie in te trekken. Hij oordeelde ook dat het lid zijn van een mensenrechtenorganisatie niet onverenigbaar is met de juridische praktijk. Guleid Ahmed Jama heeft Lawyers for Lawyers bedankt voor onze steun.
Op 16 mei 2016 is de licentie van Guleid Ahmed Jama om zijn beroep van advocaat uit te oefenen ingetrokken. Lawyers for Lawyers riep de autoriteiten op dit besluit onmiddellijk en onvoorwaardelijk ongedaan te maken.
Guleid Ahmed Jama is advocaat en oprichter van het Human Rights Center (HRC), een mensenrechtenorganisatie in Somaliland. In mei 2016 werd hij geïnformeerd over een brief, ondertekend door de minister van Justitie, waarin deze de Chief Justice van Somaliland verzocht zijn licentie om op te treden als advocaat in te trekken. De minister beschuldigde Ahmed Jama Guleid ervan tegelijkertijd te werken als advocaat én als voorzitter van de HRC, hetgeen een overtreding zou zijn. Volgens onze bronnen heeft de minister van Justitie wettelijk niet de bevoegdheid om de licentie van een advocaat in te trekken, zoals het geval lijkt te zijn.
Het is niet de eerste keer dat Guleid Ahmed Jama het slachtoffer werd van intimidatie. Volgens onze informatie werd hij in april 2015 gearresteerd en beschuldigd van onder meer 'subversieve of antinationale propaganda', en 'publicatie of verspreiding van vals, overdreven en tendentieus nieuws dat de openbare orde zou kunnen verstoren'. De arrestatie vond plaats, nadat hij in een interview door BBC Somali van 17 april 2015 commentaar had gegeven op het rechtssysteem in Somaliland. In augustus 2015 oordeelde de rechtbank van Hargeisa dat de zaak tegen Guleid Ahmed Jama gesloten moest worden. Dit werd vermeld op de website van Frontline Defenders.
Lawyers for Lawyers zal de zaak Guleid Ahmed Jama op de voet blijven volgen.