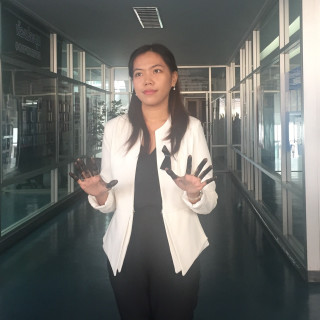 30 oktober 2016
Aanklachten tegen Sirikan Charoensiri
Lawyers for Lawyers maakt zich ernstig zorgen over de vervolging van de Thaise mensenrechtenadvocaat Sirikan Charoensiri. De aanklachten tegen haar lijken te maken te hebben met haar vertegenwoordiging van 14 studentactivisten. De studenten werden op 26 juni 2015 gearresteerd, nadat zij een vreedzaam protest georganiseerd hadden, waarbij zij opriepen tot democratie en het einde van het militaire bewind.
Sirikan Charoensiri werkt als advocaat voor Thai Lawyers for Human Rights (TLHR). Vanaf het moment dat zij de verdediging van de studenten op zich nam, wordt ze geïntimideerd door de Thaise autoriteiten. Recentelijk nog is zij wéér aangeklaagd voor twee strafbare feiten.
Op 2 februari 2016 ontving Sirikan een dagvaarding; ze moest op het politiebureau Chanasongkram verschijnen wegens verdenking van "het geven van valse informatie met betrekking tot een strafbaar feit" en "weigeren om te voldoen aan het bevel van een ambtenaar." Bijna acht maanden later, op 27 september 2016, moest Sirikan zich opnieuw melden op het politiebureau. Nu voor het overtreden van een verbod op politieke bijeenkomsten van vijf of meer personen en voor opruiing. Toen zij zich op 22 oktober meldde, werd zij begeleidt door L4L en een groep van internationale mensenrechtenorganisaties.
In slechts een jaar tijd werd Sirikan dus aangeklaagd voor maar liefst vier strafbare feiten die verband houden met haar professionele activiteiten. Naar alle vier de aanklachten loopt momenteel een onderzoek. Sirikan moet zich voor de eerste twee aanklachten op 17 januari 2017 melden bij de officier van justitie. Mocht ze worden vervolgd voor opruiing, dan moet ze voor een militaire rechtbank verschijnen. Als zij schuldig wordt bevonden aan alle vier bovengenoemde aanklachten, hangt haar een gevangenisstraf van 15 jaar boven het hoofd.
L4L heeft per brief bezorgdheid geuit over de mogelijke vervolging van Sirikan Charoensiri. We roepen de Thaise autoriteiten op om alle aanklachten tegen haar onmiddellijk te laten vallen en ervoor te zorgen dat alle advocaten van de TLHR hun werk kunnen doen zonder bedreiging, hinder, intimidatie, ongepaste inmenging of represailles.
Meer informatie over TLHR:
Thai Lawyers for Human Rights (TLHR) is een advocatencollectief dat kort na het einde van de militaire staatsgreep op 22 mei 2014 werd opgericht. Het collectief heeft als doel juridische hulp te verlenen en toe te zien op de mensenrechtensituatie in Thailand.
Vandaag de dag bestaat TLHR uit vier fulltime advocaten en tien advocaat-vrijwilligers. Daarnaast heeft TLHR een documentatieteam dat de mensenrechtensituatie in Thailand onder het militaire regime monitort en documenteert. TLHR's advocaten werken aan de meest politiek gevoelige zaken van Thailand, waaronder civiele zaken die na de coup worden berecht door militaire rechtbanken. Onder deze zaken vallen ook de processen tegen een groeiend aantal personen die verdacht worden van majesteitsschennis, zaken van mensenrechtenactivisten die het slachtoffer zijn van willekeurige arrestaties in verband met hun werkzaamheden, en zaken tegen journalisten die ook het onderwerp zijn van willekeurige arrestaties in verband met de uitoefening van hun recht op vrijheid van de media en de vrijheid van informatie door het documenteren van het werk van mensenrechtenactivisten.