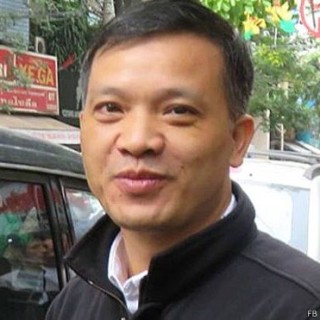 30 november 2017
Follow-up document aan WGAD
In november 2017 heeft Media Legal Defense Initiative mede namens Lawyers for Lawyers, Lawyers Rights Watch Canada, PEN International en Viet Tan een follow up document ingediend bij de Working Group on Arbitrary Detention van de Verenigde Naties (WGAD). In juni 2017 publiceerde de WGAD een uitspraak waarin zij opriepen tot de onmiddellijke en onvoorwaardelijke vrijlating van Nguyen Van Dai. Tot nu toe hebben de Vietnamese autoriteiten hieraan nog niet voldaan.
Nguyen Van Dai is de medeoprichter van het Vietnam-Comité voor de rechten van de mens en een pro-democratieactivist. Hij stond regeringscritici en leden van religieuze minderheden bij. Op 16 december 2015 werd Nguyen Van Dai gearresteerd, toen hij op weg was naar een ontmoeting met afgevaardigden van de Europese Unie (EU) in het kader van de jaarlijkse EU-Vietnam Dialoog over de rechten van de mens. Hij wordt verdacht van "het maken van propaganda tegen de Socialistische Republiek Vietnam" op grond van artikel 88 van het Wetboek van Strafrecht. Zijn huis werd doorzocht en er werden eigendommen in beslag genomen. Onmiddellijk daarna werd hij overgebracht naar een detentiecentrum. Sindsdien wordt Nguyen Van Dai in afzondering gehouden. Hij heeft nog geen toegang tot een advocaat gehad. En ondanks zijn slechte gezondheid heeft hij ook geen toegang tot een passende medische behandeling.
Dit is niet de eerste keer dat Nguyen Van Dai is gearresteerd. In 2007 werd hij veroordeeld tot vier jaar gevangenisstraf; destijds ook voor het verspreiden van propaganda tegen de staat. Hij heeft deze straf uitgezeten en werd toen hij in 2011 vrijkwam nog enige tijd onder huisarrest geplaatst. Dit alles heeft Dai er niet van weerhouden door te gaan met zijn mensenrechtenwerk. Naast zijn werk als advocaat schrijft hij blogs en artikelen over de mensenrechten in Vietnam.
De WGAD constateerde dat de arrestatie en detentie van Nguyen Van Dai arbitrair zijn en vooral bedoeld zijn om te voorkomen dat hij zijn zienswijze uit over de politieke en mensenrechtensituatie in Vietnam. De WGAD zegt hierover dat: "the repetitive and systematic harassment, assault and detention of Mr. Dai by the Vietnamese authorities for more than 10 years, which was alleged by the source and not contested by the Government, indicate that Mr. Dai's present detention is part of a pattern of persecution for his activities as a human rights defender." De WGAD erkent ook dat het arbitrair ontnemen van de vrijheid van personen in Vietnam een systematisch probleem is, en waarschuwde dat: "widespread or systematic imprisonment or other severe deprivation of liberty in violation of the rules of international law may constitute crimes against humanity."
U kunt de WGAD uitspraak over de Nguyen Van Dai-zaak hier lezen.