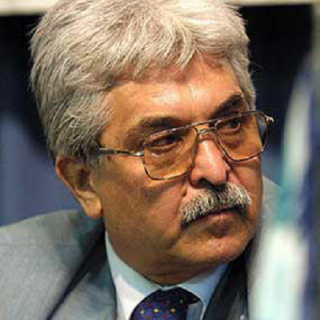 11 maart 2016
Mohammad Seifzadeh vrijgelaten
Na bijna vijf jaar in de gevangenis werd mensenrechtenadvocaat Mohammad Seifzadeh op 10 maart 2016 vrijgelaten.
Zijn vrijlating hangt samen met een wijziging uit 2013 van het islamitische wetboek van strafrecht, op grond waarvan gevangenen die werden veroordeeld voor verschillende delicten alleen hun langste straf hoeven uit te zitten.
Mohammad Seifzadeh werd op 29 oktober 2010 veroordeeld tot negen jaar gevangenisstraf, op beschuldiging van "handelen tegen de nationale veiligheid" door het oprichten van de Defenders of Human Rights Centre (DHRC), en "propaganda tegen het regime" door het hebben geven van interviews aan buitenlandse media. Hij werd op 23 april 2011 gearresteerd, maar zijn gevangenis straf werd teruggebracht tot twee jaar in hoger beroep.
Op 20 februari 2013 werd Mohammad Seifzadeh, terwijl hij zijn straf uitzat, veroordeeld tot zes jaar gevangenisstraf, op beschuldiging van "samenzwering om actie te ondernemen tegen de nationale veiligheid" en "het verspreiden van propaganda tegen het systeem". Deze aanklachten waren gebaseerd op een brief die hij op 21 juli 2011 aan voormalig president Khatami had geschreven, alsmede andere brieven die hij had mede-ondertekend. In de brief die hij in juli 2011 verstuurde, benoemde hij de wijdverbreide schending van wetten door de rechterlijke macht, en verklaarde hij dat er geen andere oplossing is dan om deze illegale autoriteiten, zoals het Islamitische Revolutiehof, te ontbinden, en om de rechterlijke macht te hervormen.
Mohammad Seifzadeh stond als advocaat vele slachtoffers van mensenrechtenschendingen in Iran bij en was één van de advocaten die betrokken waren bij de oprichting van het Defenders of Human Rights Center (DHRC) in 2001. Het DHRC, dat veelvuldig rapporteert over mensenrechtenschendingen in Iran, is de meest prominente mensenrechtenorganisatie in het land.