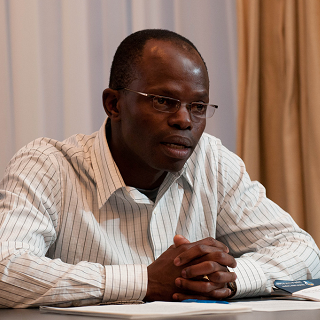 23 september 2015
Lawyers for Lawyers and 3 organisaties sturen gezamenlijk UPR-rapport
Op 21 september heeft Lawyers for Lawyers samen met het Southern Africa Litigation Centre (SALC), de International Bar Association's Human Rights Institute (IBAHRI) en Judges for Judges (J4J) een gezamenlijk rapport ingestuurd voor de Universal Periodic Review van Swaziland.
In het rapport spreken de organisaties hun zorgen uit met betrekking tot de voortdurende onderdrukking van de vrijheid van meningsuiting, vergadering en vereniging in het land, welke vaak samengaat met andere mensenrechtenschendingen; de afwezigheid van de rechtstaat en gebrek van externe en interne onafhankelijkheid van de rechtspraak, en de gebrekkige toegang tot onafhankelijke rechtsbijstand zoals vastgelegd in de Basic Principles on the Role of Lawyers.
Sinds de laatste UPR van Swaziland zijn er stappen ondernomen om het juridisch raamwerk voor de bescherming van mensenrechten te verbeteren. Tegelijkertijd heeft Swaziland een aantal andere veranderingen nog niet doorgevoerd. Daarnaast zijn de organisaties bezorgd over het klaarblijkelijke gebrek aan onafhankelijkheid van de rechtspraak en ongeoorloofde inmenging die de onafhankelijkheid van de advocatuur bedreigt. De vervolging van advocaat Thulani Maseko is daar een duidelijk voorbeeld van.
Lees het rapport hier.