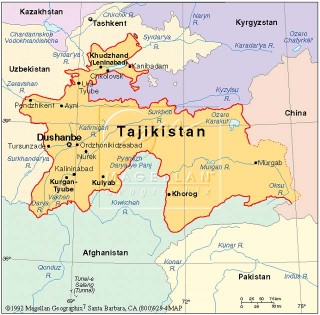 4 februari 2015
Advocaat Sukhrat Qudratov veroordeeld
Lawyers for Lawyers en de Law Society of England and Wales hebben met zorg kennis genomen van de veroordeling van Sukhrat Qudratov, een prominente advocaat in Tadzjikistan, die de voormalige minister van Industrie Zaid Saidov vertegenwoordigde.
Op 13 januari 2015 veroordeelde de rechtbank van Dushanbe (de hoofdstad van Tajikistan) Qudratov tot 9 jaar in een strafkolonie voor 'omkoping en fraude'. Hij zal tegen het vonnis in beroep gaan. Qudratov werd op 21 juli 2014 gearresteerd en zat sindsdien in voorarrest.
Lawyers for Lawyers en de Law Society zijn bezorgd omdat de arrestatie van de advocaat verband zou kunnen houden met zijn juridische bijstand en verdediging van de oud-minister Zaid Saidov, die in november 2013 werd gearresteerd nadat hij had aangekondigd een nieuwe oppositiepartij te willen oprichten met oog op de presidentsverkiezingen in december 2013. Qudratov is de tweede advocaat die Saidov bijstond die werd gearresteerd en vastgehouden.  In maart 2014 werd advocaat Fakhriddin Zokirov gearresteerd op beschuldiging van fraude bij banktransacties. Hij werd na 8 maanden vrijgelaten, op de voorwaarde dat hij Saidov niet meer zou bijstaan.
Lawyers for Lawyers en de Law Society riepen de autoriteiten van Tadzjikistan op om advocaat Qudratov onmiddellijk vrij te laten.
Meer nieuws uit Tajikistan