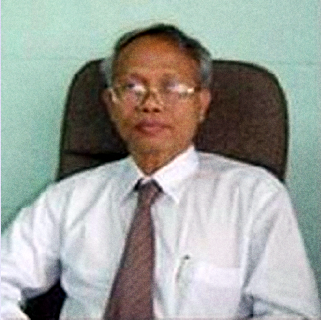 14 maart 2016
Advocaat Somchai Neelapaijit 12 jaar vermist
Twaalf jaar na de verdwijning van de Thaise mensenrechtenadvocaat Somchai Neelapaijit is er nog altijd geen zicht op gerechtigheid. Somchai verdween op 12 maart 2004, een dag nadat hij de politie openlijk had beschuldigd van marteling van zijn cliënten, die in hechtenis zaten. Sindsdien is niets van hem vernomen.
Kort na de verdwijning van Somchai werden vijf politieofficieren op verdenking van betrokkenheid opgepakt en vervolgd. Hoewel tegen alle verdachten ernstige verdenkingen bestonden, leidde dit in januari 2006 tot een veroordeling tot drie jaar gevangenisstraf van één van de officieren en vrijspraak van de vier andere. In maart 2011 sprak het Hof van Beroep alle verdachten vrij.
Op 29 december 2015 heeft ook de Hoge Raad de vijf politieagenten vrijgesproken. De Raad oordeelde tevens dat Somchai's familie kan niet optreden als mede-eiser, omdat er geen concreet bewijs is dat Somchai overleden is of de zaak niet zelf kan aanbrengen.
In september 2015 diende Lawyers for Lawyers een rapportage in voor de Universal Periodic Review van Thailand, die in mei zal plaatsvinden. In het rapport wijst Lawyers for Lawyers op het falen van de Thaise autoriteiten om toegang tot rechtsbijstand geboden door een onafhankelijke advocatuur te waarborgen, zoals is uiteengezet in de VN Basic Principles on the Role of Lawyers. Advocaten die werken aan high-profile zaken zijn het slachtoffer van intimidatie of inmenging. Wanneer advocaten het onderwerp zijn van intimidatie of andere schendingen, moeten de Thaise autoriteiten ervoor zorgen dat deze schendingen effectief worden onderzocht. De zaak van Somchai Neelapaijit illustreert echter dat de Thaise autoriteiten er niet in slagen om de straffeloosheid van misdaden waar mensenrechtenadvocaten het slachtoffer van worden, aan te pakken.