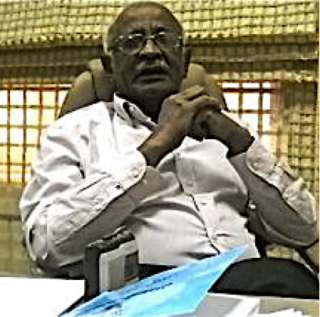 9 april 2015
Madani en Eisa vrijgelaten
Op 9 april werden Amin Makki Madani en Faruq Abu Eisa vrijgelaten, nadat de minister van Justitie heeft besloten het proces dat tegen hen liep te 'bevriezen'.
Madani is een prominent mensenrechtenadvocaat, voorzitter van de Confederation of Sudanese Civil Society en vicevoorzitter van het Civil Society Initiative. Farug Abu Eisa is een voormalig advocaat en voorzitter van de Soedanese oppositiecoalitie, de National Consensus Forces (NCF).
In december 2014 woonden zij vredesonderhandelingen bij in Addis Abeba, Ethiopië. Deze onderhandelingen resulteerden in de ondertekening van een overeenkomst namens de deelnemende civil society organisaties, de zogenaamde 'Sudan Call', die erop gericht was democratie naar Soedan te brengen en de oorlog te beëindigen.
Kort na hun terugkomst in Khartoem werden Madani en Eisa gearresteerd. Zij zouden zijn gearresteerd door leden van de National Intelligence and Security Services (NISS), zonder arrestatiebevel of enige uitleg. Sinds hun arrestatie zijn meerdere aanklachten tegen hen ingediend, waaronder het "oprichten en draaien van een terroristische organisatie", "ondermijnen van het constitutionele system" en "oorlog voeren tegen de staat", misdrijven waar de doodstraf op staat. Het proces tegen Madani en Eisa begon op 23 Februari bij de Special Anti-Terrorism Court in Khartoum.
Afgelopen december heeft Lawyers for Lawyers een brief gestuurd aan de Soedanese overheid, waarin ze deze opriep de advocaten onvoorwaardelijk vrij te laten en hun persoonlijke en professionele vrijheid te garanderen. L4L is verheugd over de vrijlating van Amin Makki Madani en Faruq Abu Eisa en zal er bij de Soedanese autoriteiten op aan blijven dringen om een einde te maken aan alle vormen van intimidatie van mensenrechtenadvocaten.