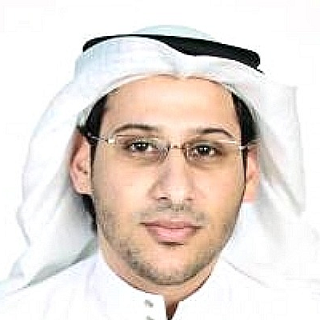 15 april 2015
1 jaar sinds arrestatie Abu al-Khair: petitie naar WGAD
Vandaag heeft Lawyers for Lawyers, tezamen met 6 andere mensenrechtenorganisaties, een persbericht uitgegeven om de aandacht te vestigen op het feit dat mensenrechtenadvocaat Waleed Abu Al-Khair één jaar geleden werd gearresteerd en sindsdien in de gevangenis zit. Ook werd op 14 april 2015 een petitie ingediend bij de Werkgroep voor Arbitraire Detentie (WGAD) van de Verenigde Naties. In de petitie wordt de WGAD verzocht om de zaak van Abu Al-Khair te onderzoeken, en wordt de WGAD opgeroepen te verklaren dat de detentie van Abu al-Khair willekeurig is en dat hij onmiddellijk moet worden vrijgelaten. ​​
Waleed Abu al-Khair is een mensenrechtenadvocaat, en oprichter en directeur van de Monitor of Human Rights in Saudi Arabia (MHRSA) organisatie. Abu al-Khair trad op als advocaat van de prominente mensenrechtenactivist Raif Badawi. In 2012 werd Abu al-Khair gelauwerd met de Olof Palme Prize for human rights voor zijn "sterke, zelfopofferende en aanhoudende strijd om respect voor mensenrechten en burgerrechten voor zowel mannen als vrouwen in Saoedi-Arabië te promoten".
Op 15 februari 2015 bevestigde de Specialized Criminal Court of Appeal in Riyad de hem eerder opgelegde straf van 15 jaar gevangenis, een reisverbod van gelijke duur na zijn gevangenisstraf en een boete van SR 200.000 (ongeveer EUR 46.957). De aanklachten tegen hem zijn onder andere "het er naar streven de staat en het gezag van de koning omver te werpen", "kritiek op- en belediging van de rechterlijke macht", "het assembleren van internationale organisaties tegen het Koninkrijk" en "het creëren van- en het toezicht houden op een organisatie zonder licentie".
De petitie aan de WGAD werd gezamenlijk ingediend door Lawyers Rights Watch Canada, Lawyers for Lawyers (the Netherlands), the Law Society of England and Wales (U.K.), the Law Society of Upper Canada, the International Federation for Human Rights- FIDH (France) and the World Organization Against Torture – OMCT (Belgium, Switzerland) and the International Association of Democratic Lawyers (U.S.)
Meer nieuws uit Saudi Arabia