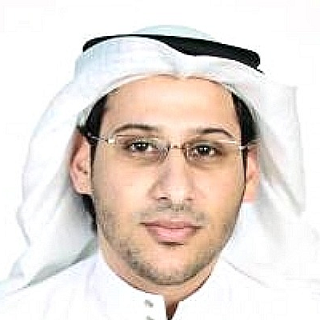 13 januari 2015
In hoger beroep 15 jaar cel voor Waleed Abu al-Khair
Gisteren, op 12 januari 2015, heeft het gespecialiseerde strafhof in Riyadh de prominente mensenrechtenadvocaat Waleed Abu al-Khair veroordeeld tot vijftien jaar gevangenisstraf. Eerder was dit nog vijftien jaar, waarvan vijf jaar voorwaardelijk, maar het hof besloot de voorwaardelijkheid te schrappen. Tijdens het proces waren zijn benen vastgeketend.
Op 6 juli 2014 werd Abu al-Khair naast deze gevangenisstraf al een reisverbod van vijftien jaar en een boete van 200.000 SR (circa E 45,000,-) opgelegd. De aanklager is in beroep gegaan tegen de initiële uitspraak, omdat de advocaat zich niet had teruggetrokken of verontschuldigd tegen de rechtbank.
Abu al-Khair heeft op 26 juni 2014 een brief gestuurd naar het hof, waarin hij uiteenzet dat hij de legitimiteit van het hof niet erkent en tijdens de laatste zitting heeft hij dit standpunt gehandhaafd. De rechtsmacht van dit gespecialiseerde strafhof is beperkt tot terrorisme-gerelateerde zaken, maar wordt in toenemende mate gebruikt voor het vervolgen van mensenrechtenverdedigers.
Hij werd onder meer vervolgd voor het 'opzetten van internationale organisaties tegen het koninkrijk', vanwege zijn betrokkenheid bij internationale mensenrechtenorganen, waaronder het VN-systeem. Daarnaast werd hij onder andere vervolgd voor het 'opzetten van de publieke opinie tegen de autoriteiten' en het 'oprichten en leiden van een onbevoegde organisatie.'
Waleed Abu al-Khair is een vooraanstaand mensenrechtenadvocaat in Saoedi-Arabië en is de voorzitter van de Monitor of Human Rights in Saudi Arabia. In die hoedanigheid heeft hij in 2012 de Olof Palme Memorial Fund-prijs gewonnen. Hij was tevens advocaat van blogger Raif Badawi, die tevens in de gevangenis zit en afgelopen vrijdag 9 januari 2015 zijn eerste 50 zweepslagen ontving.
Waleed Abu al-Khair werd op 15 april 2014 gearresteerd en overgebracht naar de Al-Ha'ir gevangenis in Riyadh, waar hij, naar verluidt, in isolement werd geplaatst en werd mishandeld. Zijn familie mocht hem niet bezoeken.
Meer nieuws uit Saudi Arabia